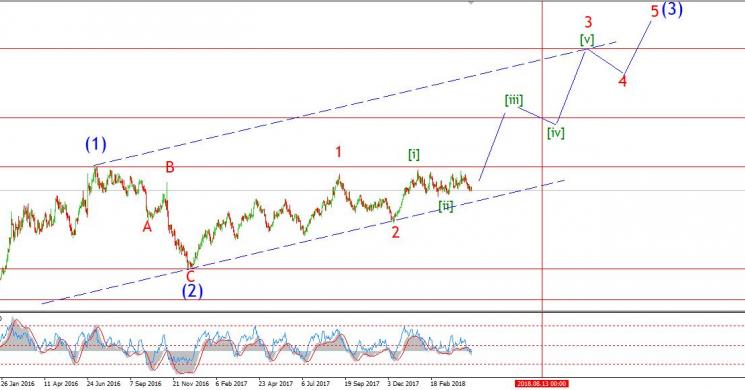 Hi everyone,
Hope you guy's had a great day.
UPCOMING RISK EVENTS:
USD: PPI m/m, Core PPI m/m. EUR: N/A. GBP: N/A. JPY: N/A.
GOLD
30 min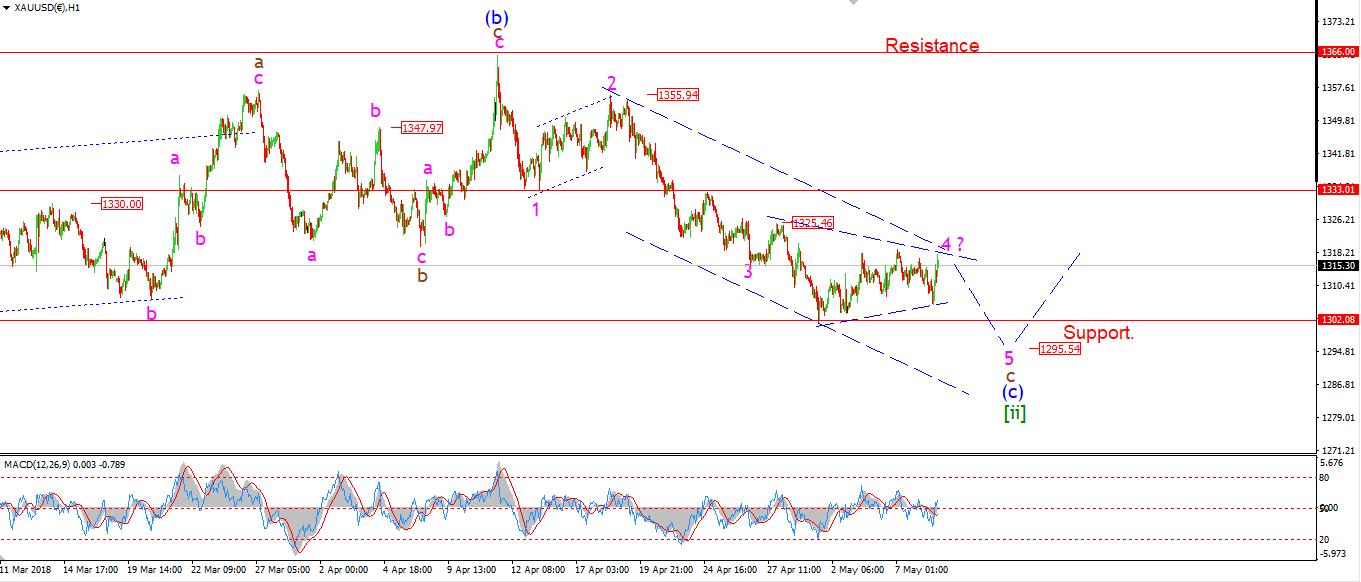 4 Hours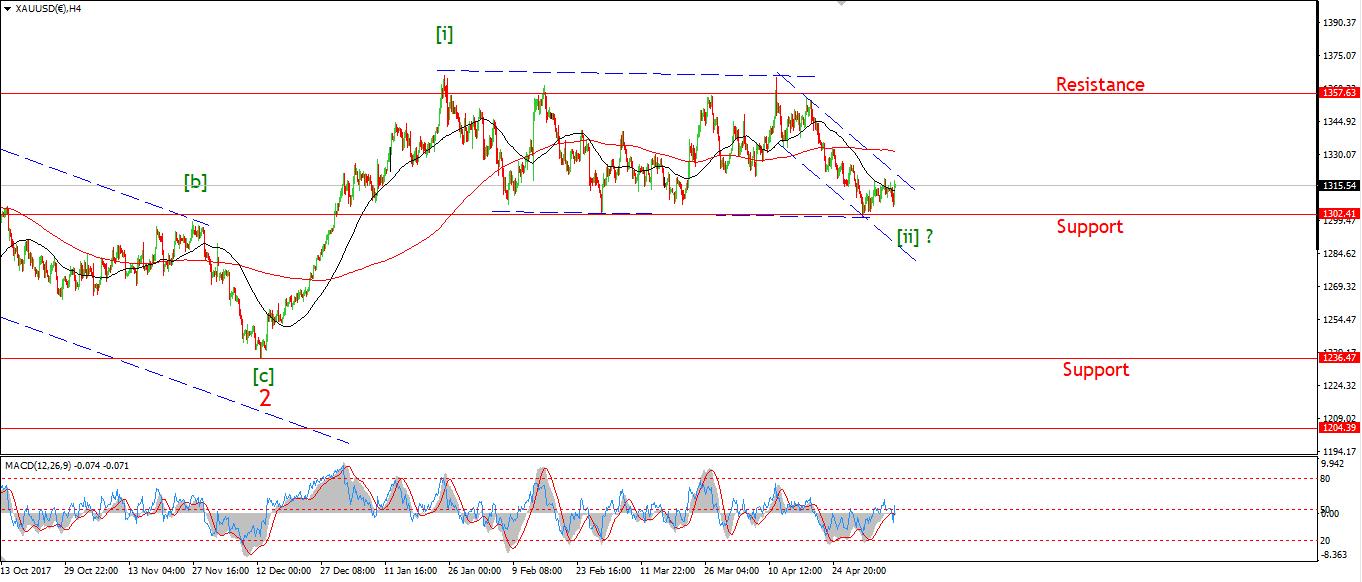 Daily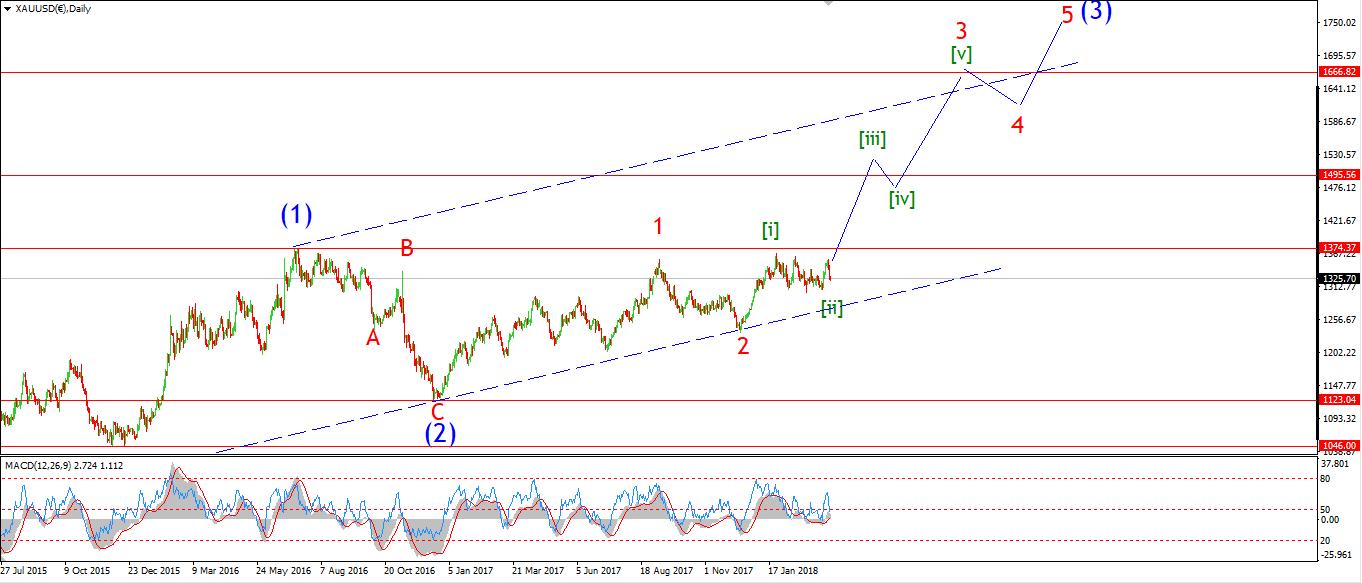 My Bias: Long to a new all time high above 1827. Wave Structure: Impulse structure to a new high. Long term wave count: wave [iii] above 1666.
GOLD has been very quiet of late, Even todays announcement by the U.S administration to scrap the Iran deal, has had little impact on GOLD traders! The evidence all points to a contracting triangle, Where the range contracts and pressure builds for the final move down in wave '5' of  an abc correction wave.
Tomorrow; Wave '4' cannot last forever! I expect wave '5' will come tomorrow with the likely target remaining at 1295.
Once this larger correction completes in wave [ii], GOLD will then begin possibly the largest run up in prices in its history!
This one is worth waiting for.
U.S CRUDE OIL
30 min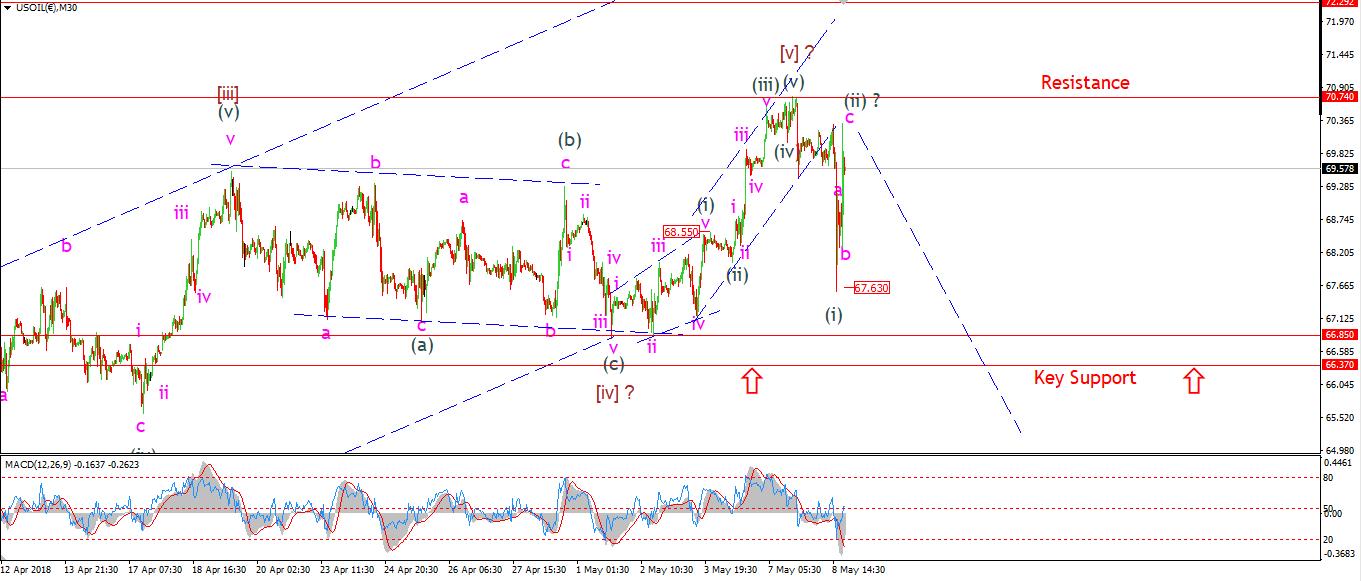 4 Hours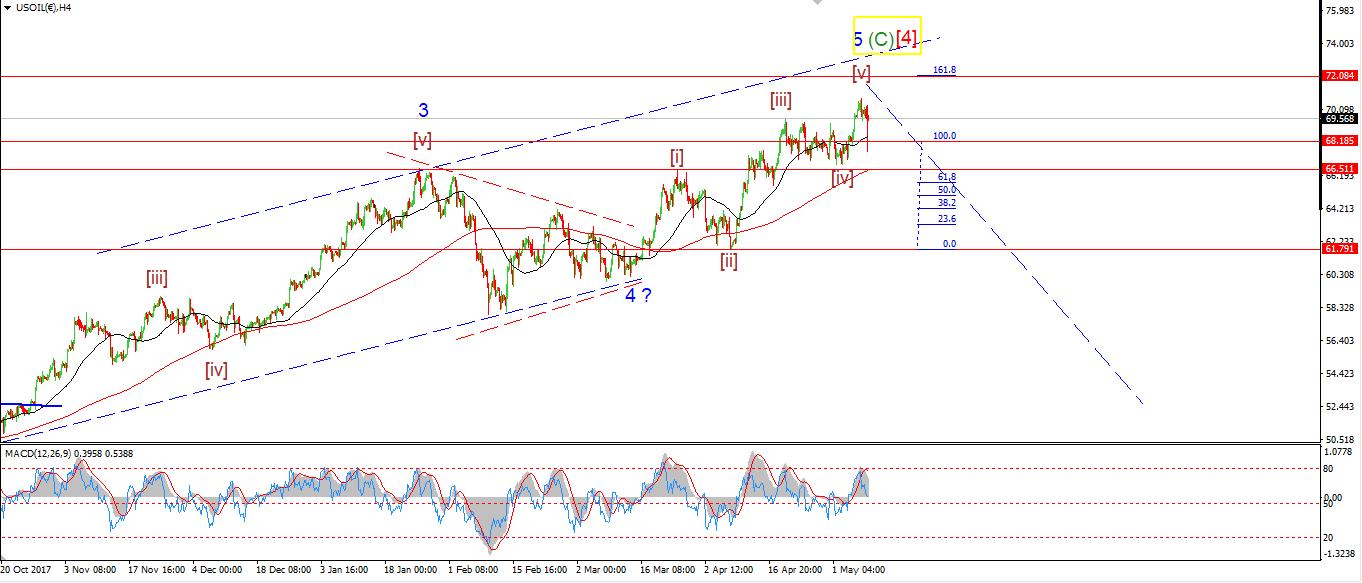 Daily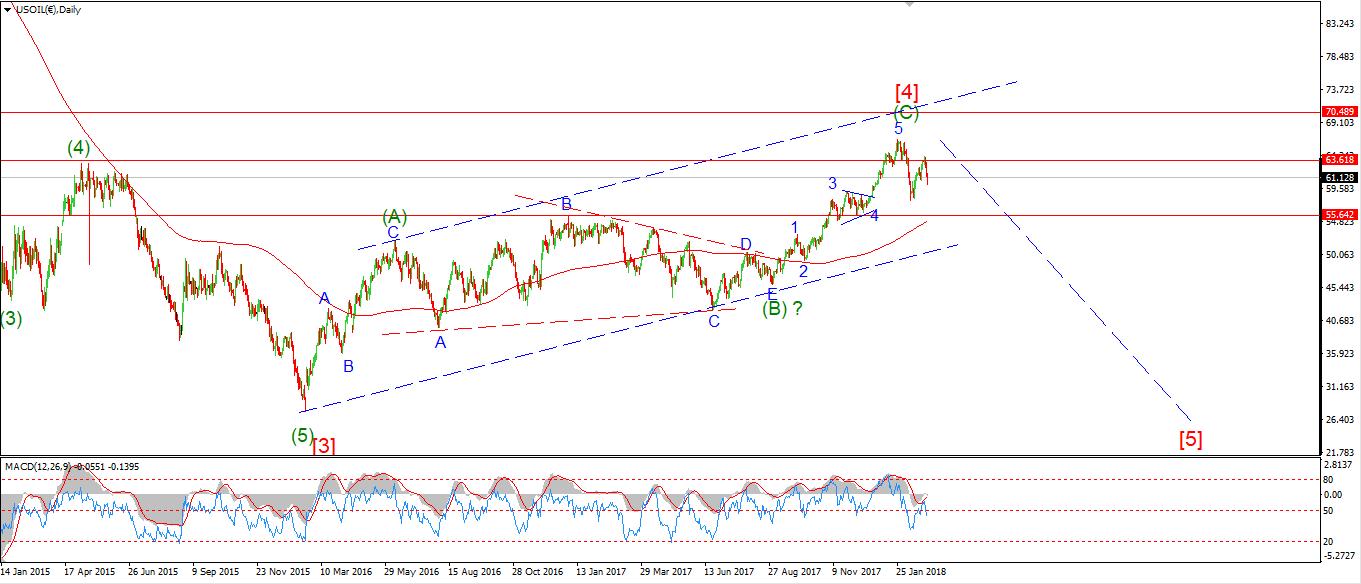 My Bias: topping in a large correction wave [4]. Wave Structure: Double combination higher in wave [4] red. Long term wave count: wave [4] target $70
Has crude topped out for the long term? It sure looks like it might have according to this elliott wave pattern.
The decline off the high could be interpreted as a possible wave (i) grey. The rally of todays low is in a clear three waves so far. So, that qualifies a wave (ii) grey.
Todays low reached 67.63 cash. A further decline below that level, which carries on below 66.37 at key support will be the decider for crude.
Mondays high at 70.74 must hold to stay within the elliott wave rules, but the early signs are good.
Tomorrow; watch for that three wave pattern in wave (ii) to hold at 70.40. And a further decline to kick off a possible wave (iii) grey.
If this market has now turned, Then we are in for a serious decline phase ahead.
Read more by Enda Glynn