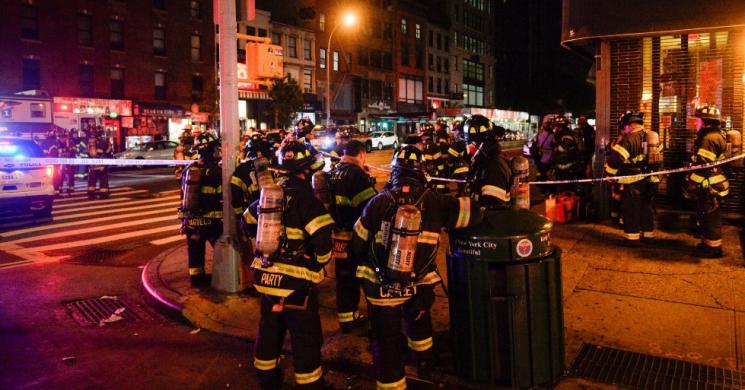 Donald Trump wants police to implement profiling to stop more attacks in the United States. His statement comes a day after explosive devices were found in Chelsea neighborhood of Manhattan and Seaside Park and Elizabeth in New Jersey.
First, a garbage explosion at a Marine Corps charity race in New Jersey occurred but seemed to be an isolated incident. Then two other unexploded bombs were located nearby.
On Saturday night, a bomb exploded causing injury to 29 people in the Chelsea neighborhood. Investigators found a pressure cooker with wirings connected by silver duct tape to what appeared to be a cell phone a few blocks away.
"Our local police, they know who a lot of these people are. They are afraid to do anything about it because they don't want to be accused of profiling and they don't want to be accused of all sorts of things," Trump said on "Fox and Friends". He argued that the US should follow Israel's policing protocols.
"Israel has done an unbelievable job, and they will profile. They profile. They see somebody that's suspicious," he continued, "they will profile. They will take that person in and check out. Do we have a choice? Look what's going on. Do we really have a choice? We're trying to be so politically correct in our country, and this is only going to get worse."
See Trump and Clinton reaction to explosions:
So who committed the crime? According to law enforcement officials: Ahmad Khan Rahami
According to his travel and immigration records, Rahami became a naturalized US citizen in 2011. He first came to the US from Afghanistan in 1995 as a child, after his father arrived seeking asylum.
During his time in the US, he traveled for long periods of time to Afghanistan and Pakistan, officials said.  Upon returning from both visits he told officials he was visiting family, satisfying any concerns immigration officials had at the time.
Read more by HashtagTrumped