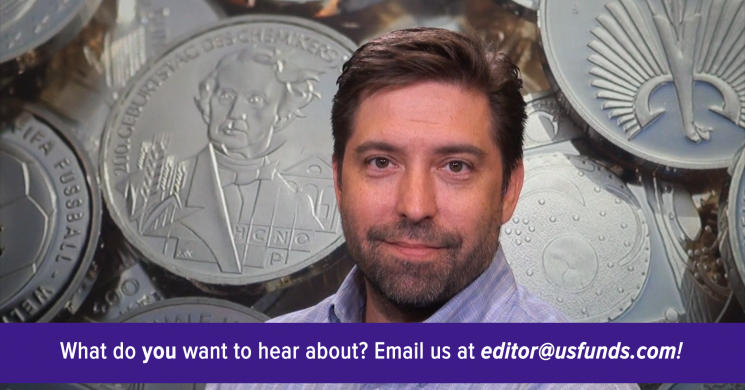 How do you know when to underweight or overweight gold or silver? Mike Matousek, head trader at U.S. Global Investors, explains how he looks at the gold and silver price ratio to determine the opportune time to adjust weightings. Mike also explains silver's seasonal trading pattern and that historically returns are higher in the months of June, July and August.
For Mike's full explanation of these precious metals, watch the video below!
For the latest updates on the gold, silver and more, subscribe to the weekly Investor Alert Newsletter clicking here.
----------------
All opinions expressed and data provided are subject to change without notice. Some of these opinions may not be appropriate to every investor.
U.S. Global Investors, Inc. is an investment adviser registered with the Securities and Exchange Commission ("SEC"). This does not mean that we are sponsored, recommended, or approved by the SEC, or that our abilities or qualifications in any respect have been passed upon by the SEC or any officer of the SEC.
This commentary should not be considered a solicitation or offering of any investment product.
Certain materials in this commentary may contain dated information. The information provided was current at the time of publication.
Read more by Frank Holmes