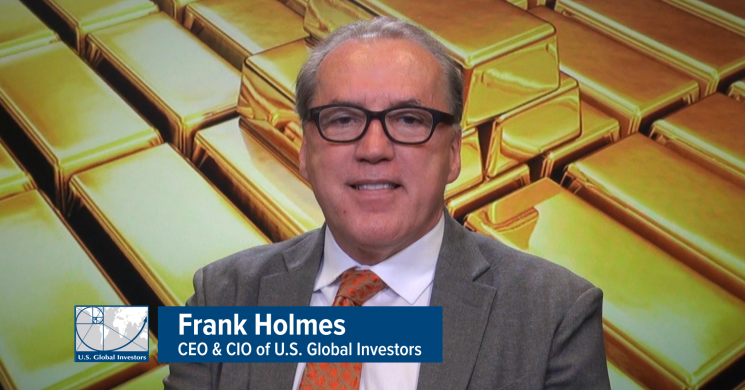 Inflation dominates Venezuela's economy, which has fallen into a deep recession of prices doubling roughly every 18 days. Frank Holmes explains how oil-rich Venezuela has been selling off its gold reserves to help pay debts. The yellow metal has held far more value than the nation's own currency, the bolivar. Frank calls this gold's Fear Trade, where demand for gold rises during times of hyperinflation when fiat currency values drop.
For Frank's full explanation, watch the video below!
Frank Talk Live features U.S. Global Investors' CEO and Chief Investment Officer Frank Holmes as he dives into a new investment topic, from gold mining and global resources to digital currencies and emerging markets. Tune in weekly for updates on these key financial markets.
Want more market insights from Frank Holmes? Subscribe to his award-winning CEO blog Frank Talk by clicking here.
---------------------------------------------
All opinions expressed and data provided are subject to change without notice. Some of these opinions may not be appropriate to every investor.
U.S. Global Investors, Inc. is an investment adviser registered with the Securities and Exchange Commission ("SEC"). This does not mean that we are sponsored, recommended, or approved by the SEC, or that our abilities or qualifications in any respect have been passed upon by the SEC or any officer of the SEC.
This commentary should not be considered a solicitation or offering of any investment product.
Certain materials in this commentary may contain dated information. The information provided was current at the time of publication.
Read more by Frank Holmes