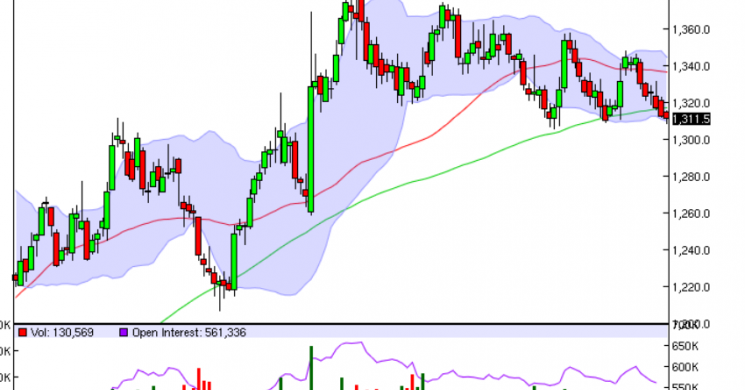 Top Day:
Gold is down slightly this morning for the 5th day in 6 ($1312.00 last) on relentless USD strength particularly vs. the GBP and Yen. The Fed has 2 speakers, Jeff Lacker and Charles Evans, due to speak today.  There are no major economic releases today so expect "Fed Watchers" to be out in full force.
India's Central Bank cut rates by 25 basis points in a surprise move to 6.25%.
Yesterday, the Fed's Mester delivered a message that the November Fed meeting should be a "live" one and that the US was ripe enough to handle a rate hike this year.
VP candidates Pence and Kaine will face off tonight for 90 minutes at Longwood University in Farmville, Virginia
Stocks are stronger overnight particularly in Japan where the Yen is weaker vs the USD
Fears that the Deutsche Bank's liquidity crisis could go from liquidity to a solvency issue are bubbling up
The US adds $1.4 Trillion to the deficit this year.
WikiLeaks Julian Assange announces he will have more documents to release pre- election.
US stock futures are up moderately as the morning starts.
Gold: $1290 has to Hold if Bull Market is to Continue
-more this morning in a Technical Brief
interactive Chart HERE
US Adds $1.4 Trillion to Deficit in Fiscal 2016
Third largest in history
Good Luck
Read more by Soren K.Group