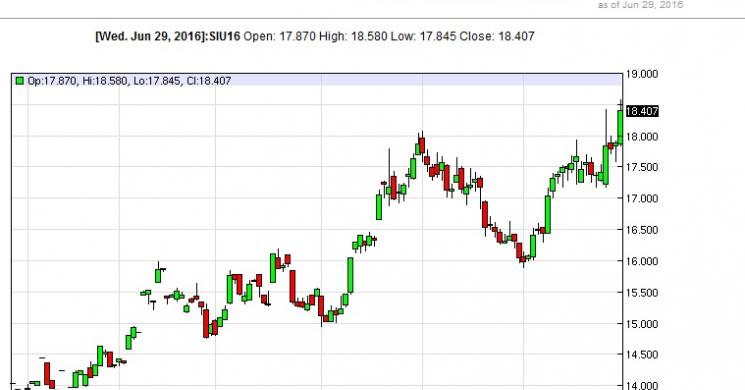 NORTH AMERICA RECAP
Headlines
MARC FABER: OWN GOLD. QE4 IS ON THE WAY POST BREXIT- BBERG
JIM ROGERS SAYS BULLION HAS ALREADY RALLIED PRE-BREXIT AND HE PREFERS THE USD- BBERG
MERKEL SAYS NO WAY BACK FROM BREXIT- you can't quit, you are fired.
STOCKS SHRUG OFF EU CRISIS, REACH PRE-BREXIT LEVELS- because everything is solved
GS,AMEX,BNY,PNC,ALLY ANNOUNCE STOCK BUYBACKS -  fed gives bank money at 0.0%. Bank buys its stock back. CEO gets bonus
MARK ZUCKERBERG MAKES $100MM LAND PURCHASE IN HAWAII, BUILDS WALL- to keep out Trump?
ISIS EYED AS CULPRIT IN ISTANBUL AIRPORT ATTACK- "I don't think they're gaining strength" Pres. Obama Nov, 2015
MARKETS
Stocks were firmer worldwide with the SPX closing at 2070.77 up 1.70%. Markets world wide have essentially eliminated their falls post the UK Referendum, desspite nothing actually being done. Clearly we are counting on the Elites to save us. 
As stocks rallied, bonds gave almost nothing back from their Brexit gains. Since the market is never wrong our conclusion can only be the same as Faber's. and we've been saying it since Brexit started. QE  4 is coming. How else can you explain stocks back to unchanged, Bonds up while Gold remains higher?
 As we said yesterday, we do not think the crisis is abated until the drivers of it are removed. Those drivers being easier money that is thrown at easy money to solve liquidity problems. Liquidity problems can turn into solvency problems no matter how many dollars you throw at them. Counterparties just will not do business with XYZ corp. That is root mistrust.
Gold held its own amid recovering equity markets as stated above, but it's partner in crime, Silver shined today as that market made fresh highs going back almost 2 years. Comex Silver closed $18.40 up $0.51 today. We just can't emphasizie enough that the RISK-ON ASSETS ARE RECOVERING, BUT THE RISK-OFF ASSETS ARENT SELLING OFF.  Stocks, Oil, GBP are back up. Bonds, and Gold are still up.The problem that started this is still here. And the solution is another round of debased currencies by our Super Bankers.
The markets are telling you this: Inflation is here in everything except your paycheck.
SILVER STEPS UP
Commodities
GOLD: 1326.90 +9.00
SILVER 1841 +0.518
BRENT OIL: 50.20 +1.62
WTI: 49.88 +2.03
NG: 2.86 -0.027
CMX COPPER 218.60 +1.05
SOY: 1112.50 -7.75
CORN: 377.75 -11.00
WHEAT: 444.50 -12.75
 CENTRAL BANKERS TO THE RESCUE AGAIN- it's an old pic, but no less ridiculuous
Stocks
SPX: 2070.77 +1.70%
DOW: 17694 +1.64%
FTSE :6360 +3.60%
DAX: 9612.00 +1.75%
BREXIT? WHAT BREXIT?
Currencies
GOLD vs GBP: 981.61
GOLD vs EU: 1185.76
GBP: 1.3436
EU: 1.1125
JPY: 102.92
ZUCKERBERG BUILDS A WALL- TRUMP UNINVITED
Previous Articles
The Gold/ Silver Spread in a Chart
Good Luck. Look for Our Overnight Recap at about 6:45AM ET tomorrow.
  -Soren K.
Read more by Soren K.Group