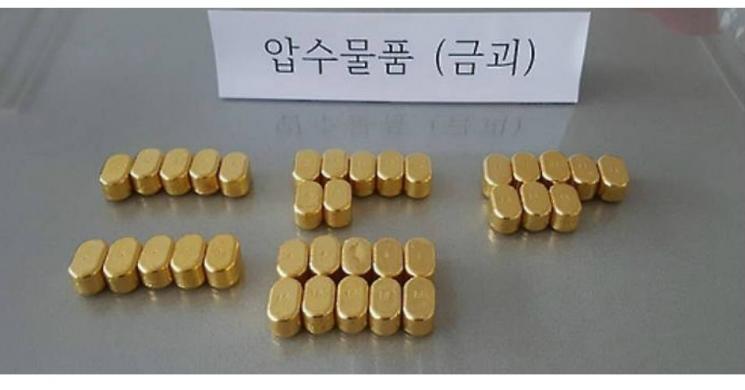 Gold Smuggling: It's Alimentary My Dear
Via allkpop.com-You heard it right. On January 10, Gyeonggi Province police arrested three Korean men for trying to smuggle in solid gold bars hidden in their behinds from China.
Police officials arrested Mr. Jung and two others for violation of custom laws.  According to police personnel, the smuggling operation ran from last September to January 4 of this year. Mr. Jung was ordered by Mr. Park to smuggle numerous 200gram gold bars worth a total of $8.4 million USD.  During the past 4 months, the men attempted to smuggle in a total of 1,969 gold bars.  
Ouch
The police first caught wind of such operations when last April, some smugglers boarding a ferry in Yantai, China were spotted and tipped off, the police arrested them on the spot.  
It is indeed shocking how these smugglers come up with intriguing methods to bring such items into a country.  The men managed to bring in 5-10 bullion per person hiding them in their behinds for a total of 14 hours on their trip.
Meanwhile, the police force are trying to track down the aforementioned Mr. Park who was in charge of the operation.
Full story here
Read more by Soren K.Group