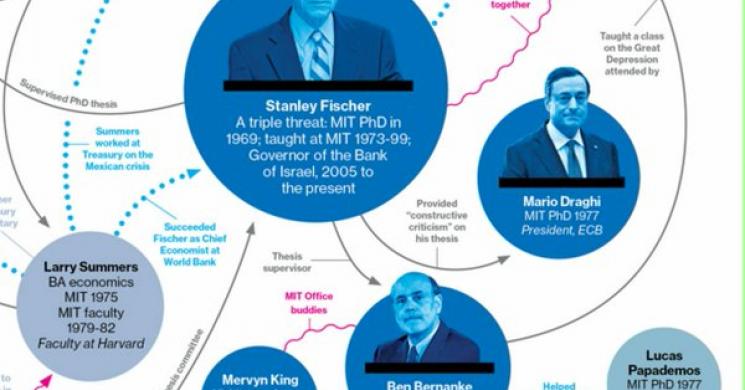 Below is the Full Fed Symposium Schedule for Jackson Hole. The event kicked off last nightwith a dinner at which Esther Geroge, the most vocla ofthe hawks spoke. Maybe this is cynical, but when you wantto get the dissenter out of the way, put them on the show first. More cynical, we believe almost of half ofthe SP gains in the past few yeasrs have been post Fed meetings. Don't quote us on that. We will check and update in this post true or false. Note the Nirp speakers. Are they there to sell us that it is ok to have negative rates or to tell us it's not? Likely market movers: Yellen, BOJ Kuroda and ECB  Director  Coeure.  Our comments in italics below
Thursday:
8 p.m. - Opening Reception and Dinner- Where Hawk Esther George was let loose and subsequently locked in the Glass cage with the Bear we assume
Friday
10 a.m. - Fed Chair Janet Yellen delivers opening remarks on "The Federal Reserve's Monetary Policy Toolkit"- there are no tools except words when rates are at zero for a banker to use
10:30 a.m. - Adapting to Change in Financial Market Landscape: authors Darrell Duffie and Arvind Krishnamurthy (Stanford), discussant Minouche Shafik, deputy governor at Bank of England
11:55 a.m. - Negative Nominal Interest Rates: author Marvin Goodfriend (Carnegie Mellon), discussant Marianne Nessen, head of monetary policy at Sweden's Riksbanki  "Risky but in the right hands it can work" is our predicted synopsis
12:55 p.m. - Evaluating Alternative Monetary Frameworks: author Ulrich Bindseil, director of general market operations at European Central Bank, discussant Jean- Pierre Danthine (Paris School of Economics) and Simon Potter, executive vice president at Federal Reserve Bank of New York
3 p.m. - Luncheon address by Christopher Sims (Princeton)
4 p.m. - Conference adjourns for the day
Saturday
10 a.m. - Central Bank Balance Sheets and Financial Stability: author Jeremy Stein, Robin Greenwood and Sam Hanson (Harvard), discussant Randall Kroszner (University of Chicago)
11 a.m. - Structure of Central Bank Balance Sheets: author Ricardo Reis (Columbia), discussant Laura Veldkamp (New York University)
12:25 p.m. - Overview panel: Bank of Mexico Governor Agustin Carstens, ECB Executive Board Member Benoit Coeure, Bank of Japan Governor Haruhiko Kuroda- Anything notable said here will move markets Sunday night
2:15 p.m. - Lunch
4 p.m. - Conference adjourns
The Song Remains the Same: From a 1935 interview with Fed Banker Eccles
Eccles: ...there is very little, if any, that can be done.
Goldsborough: You mean you cannot push on a string?
Eccles: Correct, that is one way of putting it. one cannot push on a string. Beyond creating an easy money situation...there is very little, if anything, that the reserve organization can do to bring about recovery...When monetary policy cannot entice consumers into spending more money or investing in an economy"
Bascially all they can do is wait for the cycle to run its course and jawbone.
Good Luck
Soren K
Read more by Soren K.Group