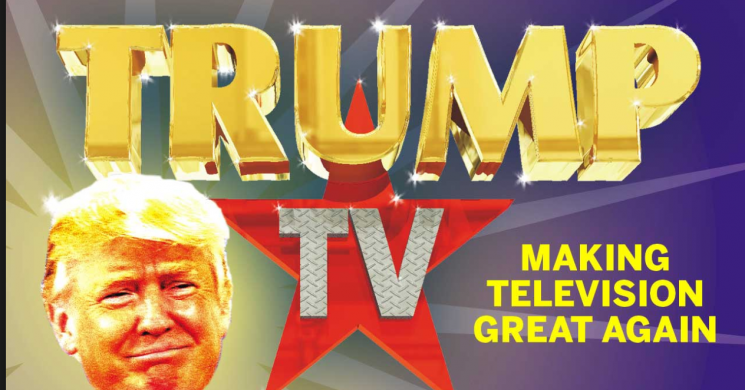 Trump only has one interest - to win the presidential election on November 8th. This is what Republican nominee Donald Trump told a Cincinnati radio station in response to the rumors that he wants to launch a media venture.
"No, I have no interest in Trump TV," he said during the interview, which was broadcast Tuesday morning. "I hear it all over the place. I have a tremendous fan base, we have a tremendous base. We have the most incredible people, but I just don't have any interest in that."
In response to the rumors that he might launch a news network after the election, his campaign CEO Steve Bannon responded, "Trump is an entrepreneur". This leaves us with the idea that it could be a possibility for Trump after the election, if he doesn't win. 
Trump's campaign launched a 30-minute show on Monday that was shown on Trump's Facebook page. The live show is scheduled to be on Facebook every weeknight up until Election Day. Similar to a pre- and post-debate live show, the videos are a way for Trump supporters to have alternate channels to receiving Trump's message, as opposed to mainstream media.
Is this how #TrumpTV begins? @realDonaldTrump page broadcasting live pre-debate on @facebook to 11.5M followers pic.twitter.com/mf5rVpMLAC

— Kayla Tausche (@kaylatausche) October 20, 2016
Trump has recently blamed the media for conspiring against him and taking part in a "rigged" election. 
In response to his Facebook videos:
1,100,000 people have already viewed Trump in Tampa on his Facebook page so far and it just ended. #TrumpTV #MAGA

— I'm Voting Trump (@teddylikestrump) October 25, 2016
#TrumpTV6PM: How To Buy A Wife7PM: How To Fail at EVERYTHING8PM: Sexual Enabler Hour w/Melania9PM: How To Divorce A Fake Billionaire

— Thrilling (@burdentruth) October 17, 2016
It shows you the kind of business acumen Trump has when he's launching #TrumpTV as millions are still cutting their cable subscriptions.

— Lanipahorror (@Lanipator) October 17, 2016
He knows he's going to lose, but he has to setup #TrumpTV to payoff Russian Oligarchs. He had 2 plans. One of them is over. #NeverTrump https://t.co/tIuPe5x6y6

— kerrielou (@kerrielou73) October 16, 2016
Read more by HashtagTrumped