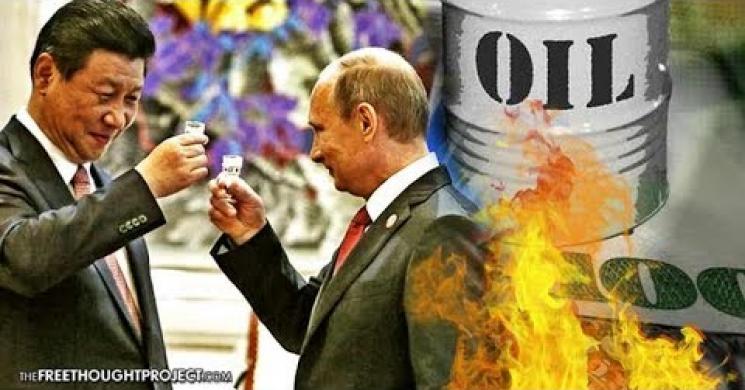 Another nail in the petrodollar coffin.
Here Bloomberg outlines a deal that just went down further cementing the Russian/Chinese trade relationship. 
They neglect to discuss or even broach the implications to the US.
the implications are:
1- less dependence on the USD
2- US hegemony is weaker
3- despite our attempt to isolate China using various methods by Trump aligning himself with Russia in the triad of US-China-Russian power jockeying, the Russian Chinese relationship is deepening.
4- commodity pricing and trade prospers in regions of demand as exemplified by exchange presence. In this case it is east. 
5- by example- our game of chicken with North Korea needed to end with an internal change there, and that will not happen as long as North Korea is self sufficient enough and a closed society culturally under China's protection.
Military solutions there cannot happen as South Korea will lose millions from even  conventional   weaponry. 
The aforementioned point of our inability to destabilize the NK regime via embargoes, sanctions, and rhetoric are the only card we really had to play other than bluffing militarily; and we lost. 
North Korea is a china sponsored nuclear power. Russia will continue to entice china to buy oil from it by dealing in gold, the saudis have it both ways, getting arms from us, selling oil to china, and getting paid with gold.
Previous rants: 
Russia sells Oil to China For Gold Now
Below you will see how everyone benefits, including US corporations. There is one exception. The public.
On one side,you have the Socialist state (represented directly in China and Russia ) and the Corporate western state (represented by cash vending machine politicians and their corporate users).
The other side are the people who bear the burden of tariffs, inflation, taxes, sanctions and other "father knows best" bs we swallow daily on the left and right. 
Winners: Glencore, China, Russia, Saudis.
Losers: citizens of every country, including the US. 
China Deepens Oil Ties With Russia in $9 Billion Rosneft Deal
More stories by Elena MaznevaSeptember 8, 2017, 8:09 AM EDT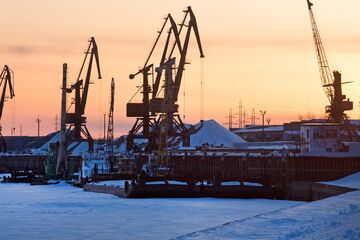 Shipping cranes stand on the harbor at the port beside the frozen River Ob in Nizhnevartovsk, Russia, on March 19, 2017.
Photographer: Andrey Rudakov/Bloomberg
A closely-held Chinese oil company agreed to buy a minority stake in Rosneft PJSC for about $9 billion, deepening energy and political ties with Russia amid increasing tensions with the U.S.
The deal sees Glencore Plc and Qatar's sovereign wealth fund selling most of their holding in Russia's biggest crude producer, which they acquired to much fanfare in December. The commodities giant run by Ivan Glasenberg is making way for CEFC China Energy Co. -- little known even within the energy industry -- while retaining its prized access to millions of barrels of Russian oil exports.
"We are happy that it was specifically a Chinese corporation," Rosneft Chief Executive Officer Igor Sechin said on state television station Rossiya-24.
Read more by Soren K.Group