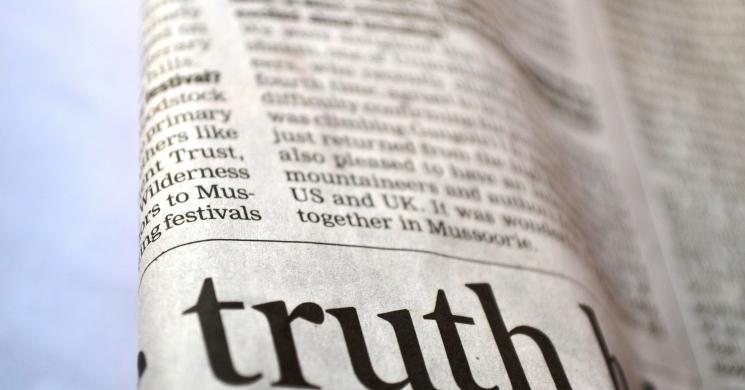 Blockchain is, arguably, the most disruptive technology in the modern era. Since the introduction of Bitcoin in 2009, many other cryptocurrencies have been developed. The upsurge in digital currencies has led to a rise in the number of ICOs (Initial Coin Offerings) worldwide.
Generally, most ICOs are termed as successful. However, it is not all pop and glamour. The hype around cryptocurrencies and blockchain is largely overrated. The notion that lucrative opportunities exist is stoical for investors who have lost big time. Some ICOs are not concerned with long-term sustainability, especially where they are looking for a quick funding fix. It's unfortunate that such decisions negatively affect investors and businesses.
Investing in ICOs
Before committing funds in any investment, it is advisable to carry out thorough market research. The first step in researching any ICO is to read the parent company's white paper carefully. The white paper outlines how the project is useful to society, how the company intends to accomplish its objectives and the challenges they face.
The United States Securities and Exchange Commission has been very vocal on ICO activities. For instance, a public statement issued on December 11, 2017, by the Commission's Chairman, Jay Clayton, indicated there are substantial risks of loss or theft. The Chairman further discussed some questions that investors should consider before investing.
Regulation in the ICO-world is decentralized and sometimes disorganized. The decentralization attracts many investors, meaning governments are more interested in ICOs. Since it is impossible to track the transaction history of users involved in the cryptocurrency space, criminals are turning to using digital cash instead.
Investors try to thwart the regulatory framework to increase their profits actively. Others are not aware of existing regulations, thereby becoming involved in illegal endeavors.
Some governments view ICOs as loopholes for tax evasion and money laundering. This has prompted various central banks, such as China and South Korea, to ban any involvement in cryptocurrency and ICOs. Many governments around the world have come up with guidelines on how to launch ICOs within their own jurisdictions.
The truth is, that a stable paradigm resulting from government regulations should bring sanity into the industry. The less turbulent scenario should attract true innovators and investors into ICOs, blockchain technology, and token development industries.
The Ugly Side to ICOs
Although it is yet to become established in mainstream financial markets, cryptocurrencies can be exchanged for many other traditional currencies. They are also an acceptable form of payment for products and services offered.
According to studies recently conducted by several institutions, approximately 5.8 million unique users are actively using some form of cryptocurrency wallet. Whenever users transact in these digital coins, their identity is fully protected. This feature has attracted many criminals, including human and drug traffickers into the industry; criminals seemingly hide behind companies that launch ICOs. Studies show that the rise of blockchain technology in various countries has indirectly deteriorated security in those regions.
According to Kyodo News on March 17th, 2018, it is believed that several hackers converted almost half of the NEM cryptocurrency that was lost from the Coincheck Inc. heist. Coincheck Inc. is a Tokyo-based bourse operator. The thieves changed their loot into other virtual coins to ease their money laundering venture.
The converted coins were exchanged to other virtual currencies to lose their trail entirely. The hackers could also have cashed the funds through the 'dark web' which is highly anonymous. All these cryptic transactions involved in the cryptocurrency space make it quite difficult to track any stolen coins and money involved in illegal businesses.
Scams and Dangers
Investing in ICOs is risky. People put their money in products that are yet to be developed. Although it may sound similar to investing in other types of start-ups, the ICOs investors are majorly unsophisticated. Some of the projects have high rates of failure, with hundreds of coins currently classed as being dead. Hence, the projects behind their ICOs were either a joke, a scam or just didn't materialize.
According to Dead Coins website, over 800 coins involved in ICOs in the past are considered dead. These coins are deemed worthless and currently trading at less than one cent. Scams are rampant in the cryptocurrency industry due to a lack of regulation. For instance, the Giza project purporting to develop a super-secure device that would let investors store cryptocurrencies was an outright scam.
The Giza project scammers raised at least $2 million in an ICO, and they disappeared with the funds without delivering anything. Scammers use fake identities to draw investors into fake ICO projects. Whenever criminals make away with investors' money, it is hard to recover the funds since there are no solid regulations in the crypto sphere.
Even the successful ICOs have many challenges. For example, Bancor was hacked severely. The security breach resulted in a loss of digital tokens worth approximately $13.5 million.
Experts in the blockchain and cryptocurrencies field believe that ICOs are here to stay despite their many challenges. Nonetheless, they predict that specific regulatory measures will be put in place to bring sanity in this somewhat chaotic space. Eventually, initial coin offerings and the processes involved will become professional.
References