DOW JONES INDUSTRIALS
30 min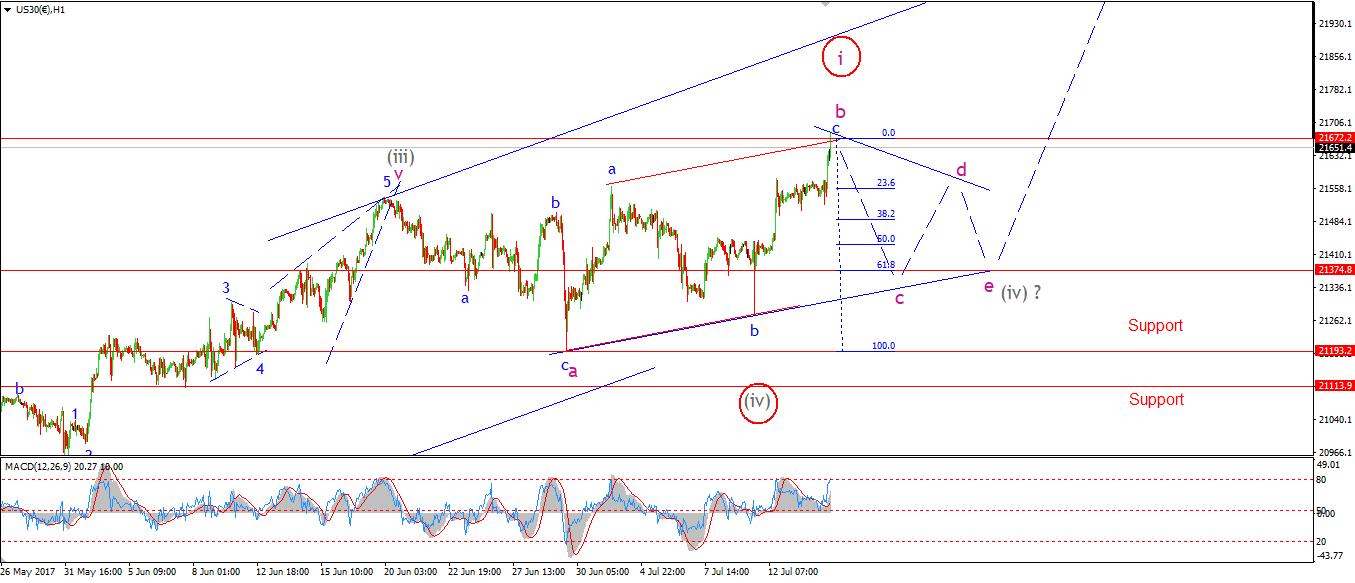 4 Hours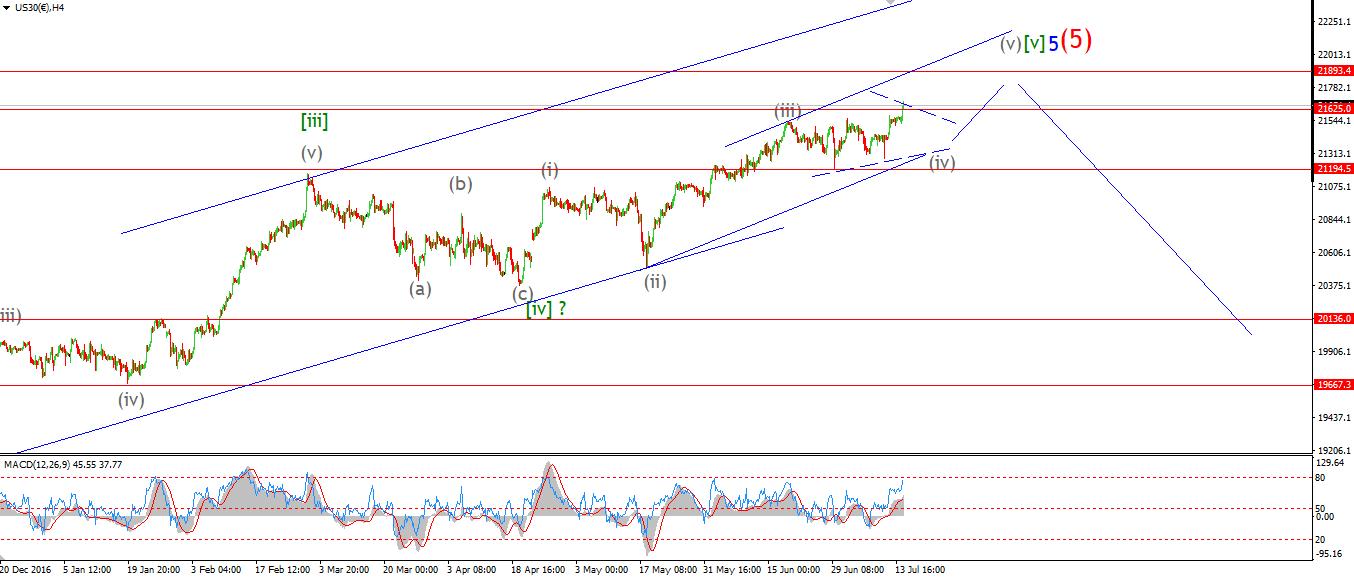 Daily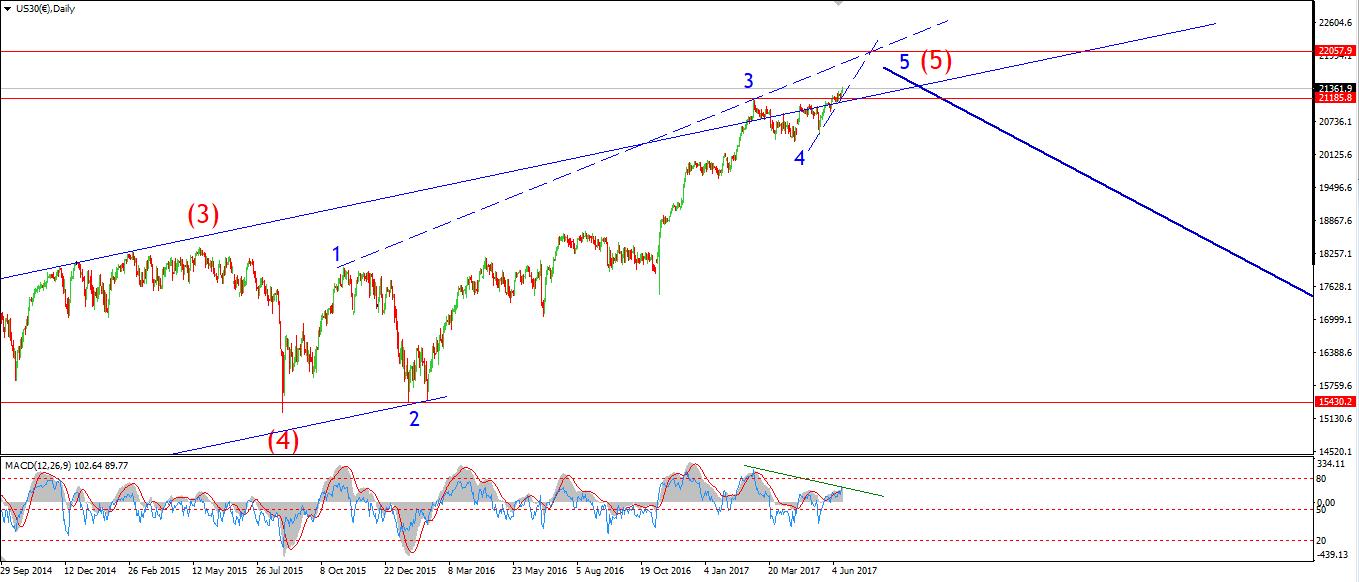 My Bias: market topping process ongoing Wave Structure: Impulsive 5 wave structure, possibly topping in an all time high. Long term wave count: Topping in wave (5) Important risk events: USD: Empire State Manufacturing Index. 
The DOW pushed higher on Friday as expected in last nights analysis. The market is up about 125 points into this evenings high.
The price is now approaching the upper trend channel, and is likely to turn back down again in wave 'c' pink early next week. The target for wave 'b' pink was at 21670 and the market stands at 21650 as I write. So, the price is ready to turn now.
Wave 'c' should trace out a three wave structure. The initial target for wave 'c' pink lies at 21374, Where wave 'c' reaches a 61.8% retracement of wave 'b' pink.
At that point it will be time to look at a possible entry on the long side to ride wave (v) grey to the end! For Monday I will be watching for signs of a turn into wave 'c' pink.
GOLD
30 min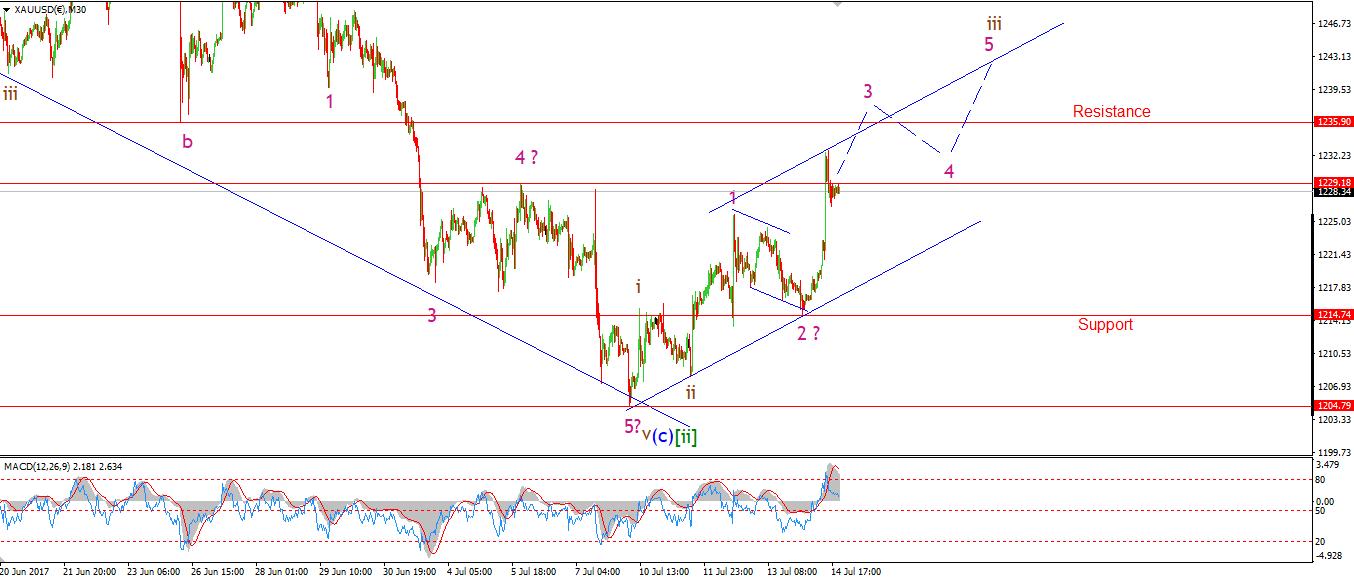 4 Hours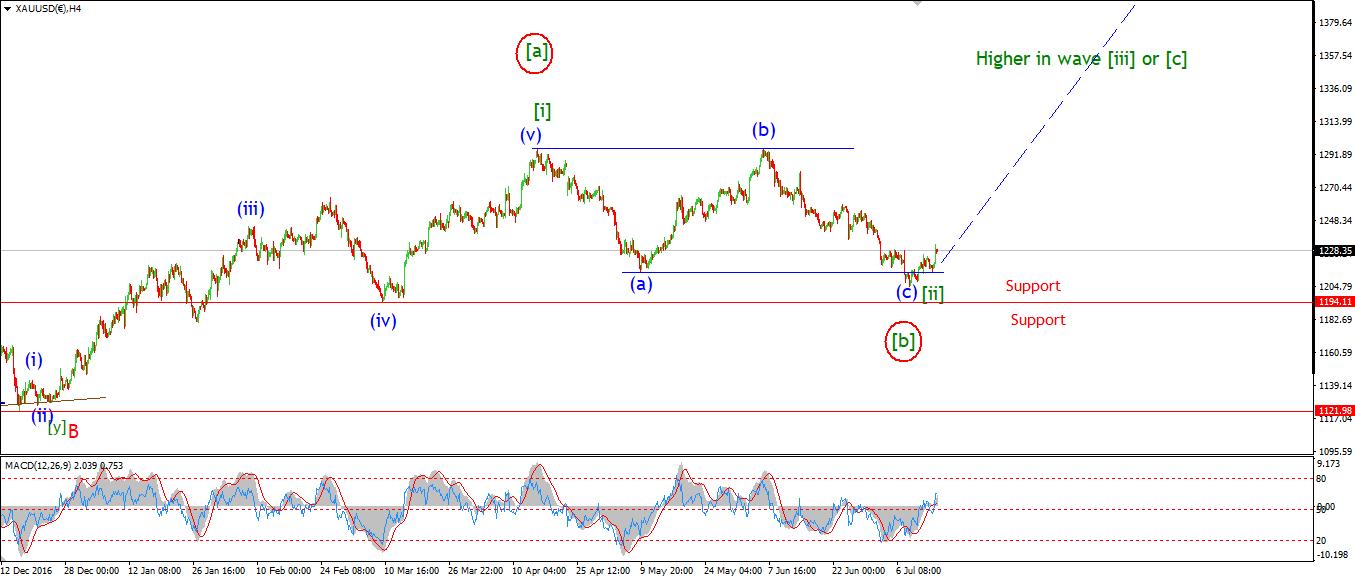 Daily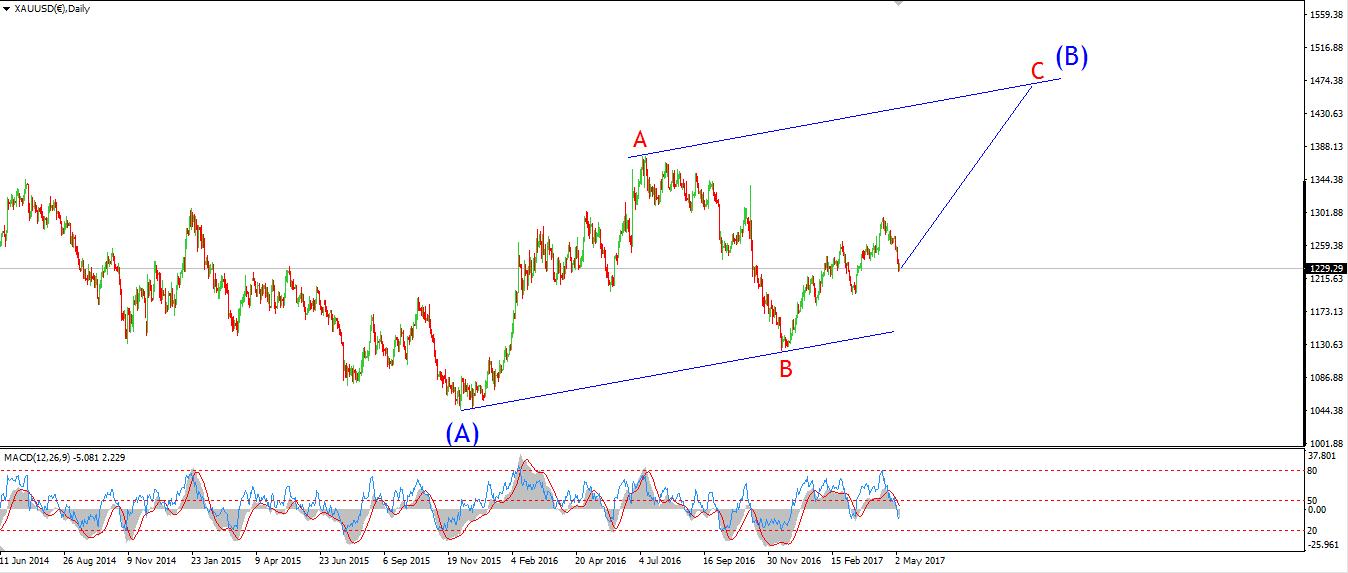 My Bias: Long towards 1550 Wave Structure: ZigZag correction to the upside. Long term wave count: Topping in wave (B) at 1550 Important risk events: USD: Empire State Manufacturing Index. 
As suggested last night, The trend channel held above 1213, And GOLD rallied $18 dollars into todays high at 1232.82. The probability of a significant low on the cards is very strong right now.
The price also broke the previous wave '4' high at 1229.18, which is again another bullish signal.
I have re-labelled the price action with the best fit wave count after todays rise. The very impulsive looking nature of the rise today fits the personality of a third wave So I have labelled it wave '3' grey off the trend line low.
The price action fits a rally at two degrees of trend also, This allows for a further push higher in the early trade next week. 1229 forms the immediate support/resistance with the price resting at that level as I write. For Monday; A further rally above the trendline on Monday will strengthen the bullish case. Any decline form this point must stay above 1214.74 to remain with a bullish stance.
Thats all for this week, I wish you all a happy and peaceful weekend. Unless you are weekend reveler, in that case I wish you a happy and loud weekend!
Enda.
Read more by Enda Glynn