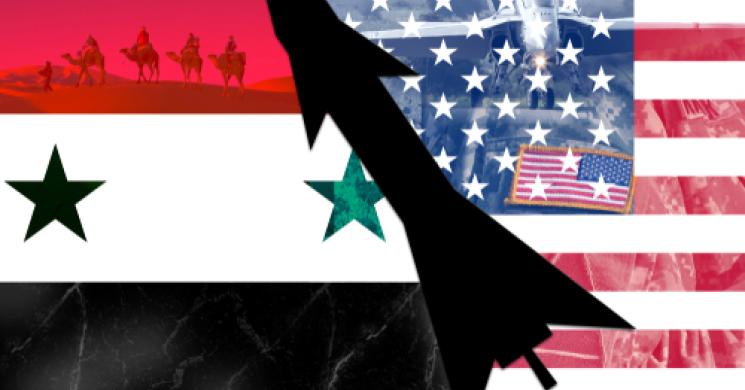 The U.S., France and the U.K. Hit Syria with a Barrage of Missiles 
Gold and Silver Will Likely Benefit from this Conflict
Russia has Issued a Warning to the United States
On Friday the 13th, President Trump gave the order to begin a targeted military strike to dissuade Syrian President Bashar al-Assad from using chemical weapons on his own people in the future. If the goal was to surprise Syria, the campaign was likely a failure as President Trump tweeted earlier in the week that a strike would be coming with new, streamlined missiles. The reaction from Russia was surprisingly strong which will likely keep prices of gold bullion and silver bars buoyed as the U.S. waits for retaliation. The current price of gold and silver as well as what is implied in gold option prices tell us that traders are not prepared for a Russian response.
On Saturday, Russia requested an immediate meeting of the UN security council. Russia responded to the United States attack with a warning of unspecified consequences that stoked fears that this issue could continue to percolate.
One of the issues the U.S. and its allies France and the U.K. face is that they will need to provide proof that the chemical attack occurred. Russia has backed the government of Assad and claims that the chemical attack never took place. This issue has broadened and has put two-super powers in a head to head conflict that could continue to fracture the relationship between the U.S. and Russia.
Following the attack, The Russian ambassador immediately tweeted a warning. "The worst expectations have materialized. Our warnings fell on deaf ears. A pre-planned scenario is being acted on. We are being threatened again."
Historical Conflicts with Russia
Conflicts with Russia have been steady and ongoing. In November of 2014, Russia started to make its move in eastern Europe, moving military operations into Ukraine.  The incursion was immediately denounced, but the uncertainty over how the Russian attack would play out lifted gold and silver prices.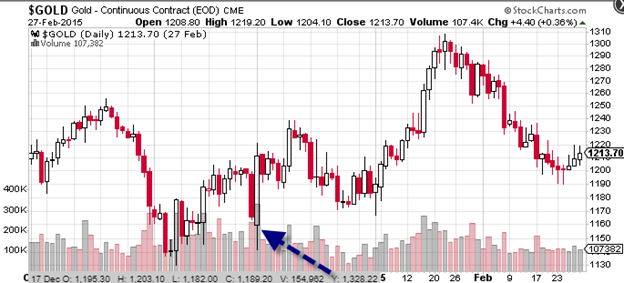 The chart of gold shows that prices started to escalate from $1,145 late November 2014, and eventually reached a high of $1,310 in January of 2015. Prices made a sharp 15% climb over the course of 2-months, and the uncertainty of this conflict is likely to be the catalyst that drives gold bar and silver bullion prices higher.
Trump is Calling Out Russia
Russia and the United States are in the process of creating a conflict that will be difficult to resolve quickly. Trump in his speech said, "What kind of a nation wants to be associated with the mass murder of innocent men, women, and children?" In the wake of the U.S., French and U.K. missile attack on Syria, a top Russian official likened Trump to Adolf Hitler.
Is the Market Ready for Turbulence?
So, the question for investors is whether the market is ready for turbulence. One way to evaluate this is to look at a gauge of fear and greed. The implied volatility of gold options has been much higher during periods of stress. In 2013, during the European debt crisis, in 2014 when Russia attacked Ukraine and in 2015 when Greece was poised to default, gold implied volatility reached at least 20%. Today, implied volatility on gold is near 12%, which tells us that the market is not ready for a conflict.  If you are looking to take advantage of a time to add precious metals to your portfolio, click on this link to get access to your Investment Kit or better yet, give us a call today at 800–982–6105.  \
Good Investing,
Treasure Coast Bullion Group 
Read more by Treasure Coast Bullion Group, Inc - Staff Writer