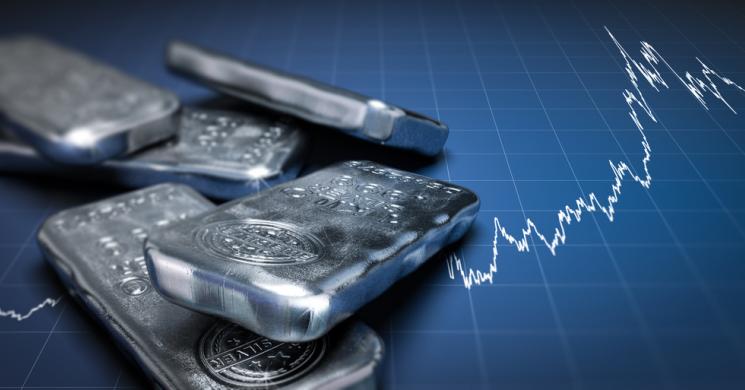 Silver Prices are Testing 2-year lows, Ahead of Late Cycle Rebound
A Tight Labor Market and Tax Cut Related Stimulus Should Spear Head Inflation
The Seasonal Point to Higher Silver Prices in Q1 of 2019
Silver prices recently tested the $15.25 region which is very close to the bottom of a two year range near $15.15.  Prices have been trading under pressure during a seasonal low for precious metals. Heading into the latter half of 2018 is the time to buy silver, preparing for the seasonal run up that occurs in the Q1 of 2019.
What's Been Happening?
Silver prices have been trading under pressure as the dollar continues to strengthen and inflation remains subdued. Despite a job market that is on fire, wage pressures have yet to take a bite, allowing investors to be complacent about the price of precious metals.  The late stages of an economic cycle generally bring about strong job growth, rising inflation and increasing interest rates. This cycle is somewhat different since the markets are still recovering from the "Great Recession".  Recent tax cuts and regulatory changes are providing fiscal stimulus to keep the cycle going and the last stages will likely be a period where inflation begins to accelerate and precious metals begin to rise.
The Target
Silver prices surged to a 2-year high in the summer of 2016 notching up a high of $21.15, before beginning to range trade between $18.70 and $15.25.  The weekly chart of silver shows that prices are oversold, as the fast stochastic, which is a momentum oscillator is printing a reading of 12.7, well below the oversold trigger level of 20, which foreshadows a correction.  Prices should not have any problem rebounding back to weekly long term resistance near the 50-week (which is approximately 1-year), moving average at $16.62.  This should happen whether inflation rises or not, but if it does, there will be a massive piercing of trend line resistance at $17.02.  The break out will allow prices to be on their way to retesting the $21.15 highs and headed for 2013 highs at $25.12. This should place silver in a new range between $25 and $28.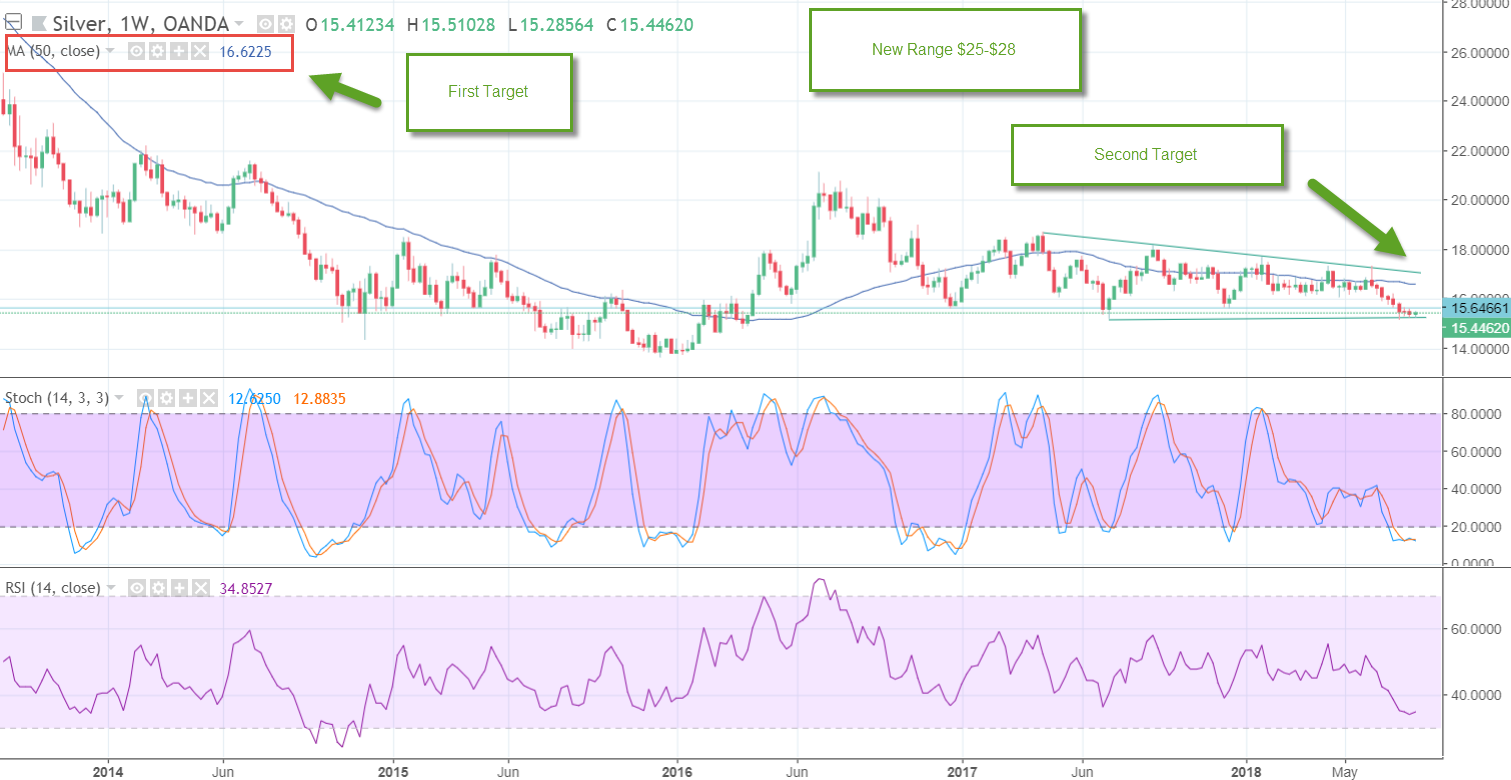 Why Should Prices Start to Rally
In addition to the latest cycle analysis that is likely to bring on inflation boosting the prices of precious metals, the seasonals point to a rally in the Q1 of 2019. For the past decade the Q4 has been quiet, but Q1 especially January and February have been a very good time to own silver.  Silver has rallied in January 70% of the time during the past 10-years, notching up an average gain of 5.8%.  Silver has performed just as well in February. During the second month of the year, silver has increased in value 80% of the time, rising an average of 5.6%. The performance has been similar over the past 20-years, with silver rising 70% of the time in both months, with average gains of 3.7% and 4.1% respectively.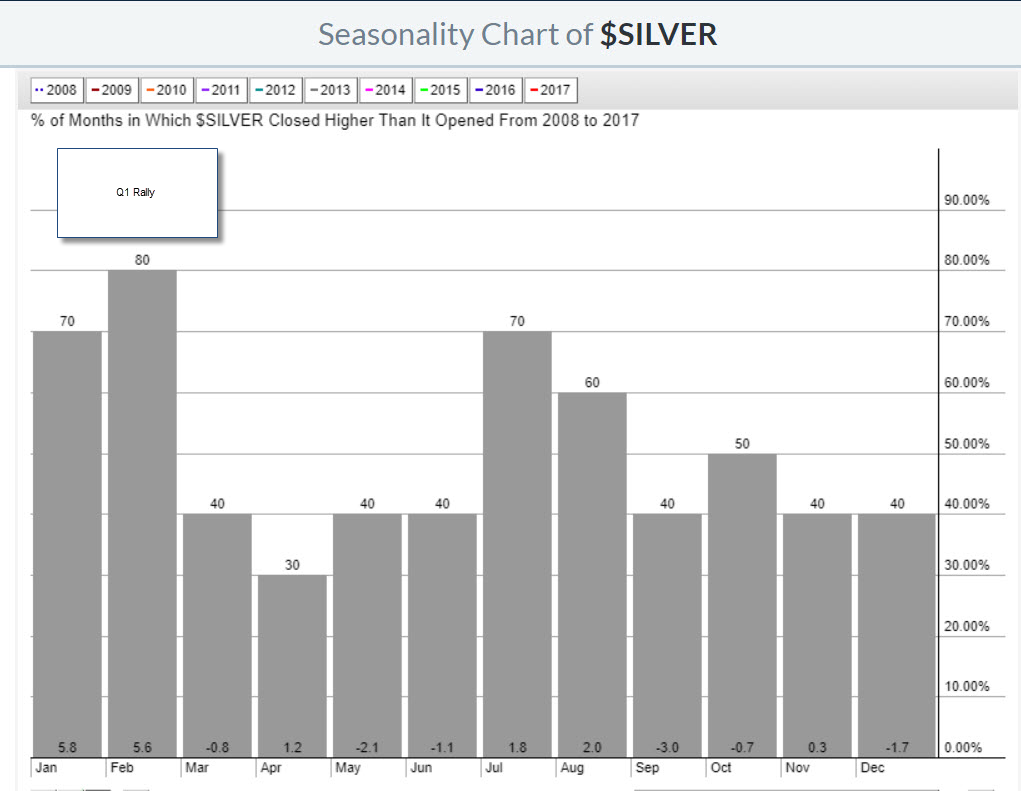 The current range and relatively value of silver, is providing investors with a great opportunity to take advantage of a seasonal low ahead of the end of cycle inflation rebound. If you are interested in taking advantage of a robust environment to purchase silver click on this link to get access to your Investment Kit.
Good Investing,
Treasure Coast Bullion Group
Read more by Treasure Coast Bullion Group, Inc - Staff Writer