Note: we strongly recommend Michael's work if you are a technician or want some technical guidance for timed investments. These are not written for entertainment and their prose is intentionally dry. 
This is what Michael has generously given the SKG writers permission to publish. His proprietary in depth analysis is not shown here. 
If you have questions call him. Patronizing our outside content providers helps us continue to get quality work from analysts  like Mike whose client base is billion dollar hedge funds.
Sincerely, Soren K. 
Michael Moor 646-708-4612
Caustic note: read the whole thing if you aren't just looking to feed your own fantasies. He lays out what happens if the downside isn't closed off as well.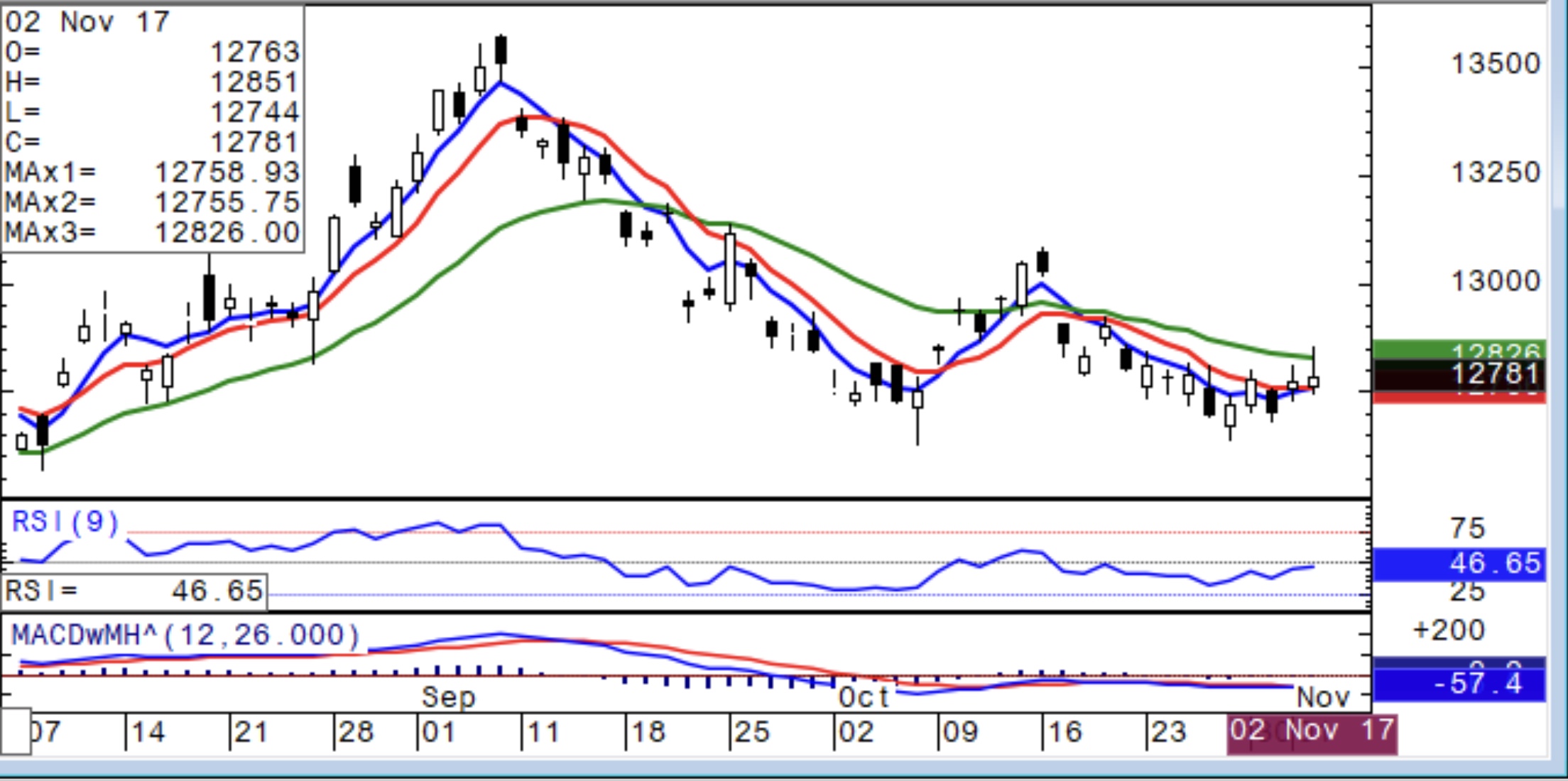 Gold (Z) 11/3/17
On a shorter-term basis:   I cautioned that an area of possible exhaustion for this move up from 12628 came in at 13077-81.    We have rejected $43.9 from this so far before short covering off the low.  The decent trade back below 12803 (- .2 of a tic (2 cents) per/hour) warns of decent profit taking.  This line will come in at 12797-98 (- .2 of a tic (2 cents) per/hour starting at 8:20am). 
On a macro basis:  There is a macro resistance line coming in at 13496.  We are looking for a multi-week smackdown from where it came in the week of 9/11 at 13522, and are seeing some of this as we have come off $89.4 so far.   We left a medium term bearish reversal intact above on 9/18 that also warns of continued pressure in the days/weeks ahead.  We have seen $48 so far.  Within the overall bearishness I noted that a possible area of exhaustion for this move down from 13624 comes in at 12732-644.  We basically held this, but with a $1.6 violation, and rallied to 13084 before rolling over and rejecting from it again (although this time down the 12628 was simply support, not exhaustion).  Decent trade below 12655 will project this downward $19 minimum, $97 (+) maximum—the maximum to be attained within roughly one month; but if we break below here decently and back above decently, look for decent short covering to come in, likely for multiple days/weeks.  
Read more by Soren K.Group