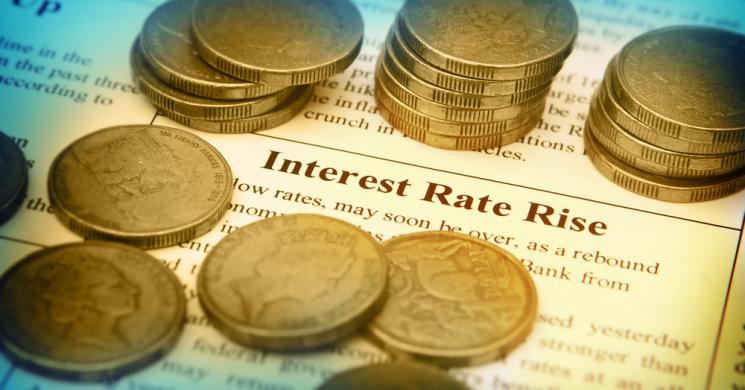 The Fed Raise Rates and Gold Rallies
A Dovish ECB Buoys Gold versus the Euro
If the Fed falls behind the inflation curve gold prices will Accelerate
Gold prices appear to be headed for a positive week, following monetary policy decision by the Federal Reserve and the European Central Bank. The rally in gold prices is more pronounced in currencies other than the U.S. dollar. While the Federal Reserve increased interest rates and pointed to additional increases in 2018, the ECB signaled that rates would not rise until mid-2019, which has weighed on the Euro. Gold now appears to be the second strongest currency globally next to the dollar and poised to begin a rally.
Gold Prices Rally After ECB Announcement
Gold rallied on the ECB announcement, which confirmed that quantitative easing will be phased out, but at the same time sent a dovish signal on interest rates, which won't rise before autumn 2019. So once again the ECB designed a hawkish turn with a dovish twist creating a market friendly announcement.
The Federal Reserve Continues to Raise Interest Rates
The Fed raised interest rates by 25-basis points and signaled to the markets that it plans to raise rates 2-more times in 2018.  This information was priced in and shows the Fed catching up to the market. An issue that could cap upward momentum is that a low unemployment rate is not accompanied by higher inflation. Its surprising to see unemployment as low as 3.6% but inflation at only 2%.  If the Fed is wrong, and inflation accelerates more than expected, gold prices will elevate faster than expected.
There also does not seem to be any movement on wage increases despite a tighter labor market. Fed Chair Powell said that wages have not increased as much as expected. The Fed's role is to strive for maximum employment in the context of stable rates and the Fed role is to help ensure that outcome. He repeated the Fed won't over-react to inflation over 2%. This could also help buoy gold prices. If inflation runs and the fed is perceived to fall behind the curve, gold prices will accelerate higher.
Small Changes to the Fed's Forecasts
The Fed made some minor adjustments to their forecasts. GDP was increased slightly for 2018 but edged lower in 2019. The Fed also reduced its high-end estimate for GDP in 2020.  The Fed's estimates incorporated the new tax law, which help generate an upward revision to inflation estimates in 2018. Inflation estimates for 2019 and 2020 were unchanged. The Fed's forecast for future interest rates shows a small uptick for 2018 and 2019 while unchanged in 2020.
Retail Sales is Double Expectations
The Fed's decision came ahead of the most recent retail sales report that showed a headline increase of 0.8% in May, double the 0.4% expected. Retail sales excluding autos surged 0.9%. The 0.2% increase in April sales was revised to 0.4%, and the 0.3% ex-auto rise was bumped to 0.4%. Sales excluding autos, gas, and building materials, which factors into GDP forecasts, increased 0.6% from 0.4% which was revised from 0.3%. This is a stronger than expected report and adds to expectations for a strong pick up in Q2 GDP.
Summary
While gold prices remain range-bound, there appears to be upward momentum in gold prices in currencies other than the U.S. dollar.  Gold has now become the second most attractive currency proxy, and eventually its strength will spill over against the dollar.  The Fed's commentary shows that the U.S. central bank, will allow inflation to run above target, as they do not believe it will be a factor through 2020.  If the Fed falls behind the curve, gold prices will accelerate higher in tandem with inflation as investors strive to protect themselves from eroding values of wealth.
If you are looking to take advantage of a time to add precious metals to your portfolio, click on this link to get access to your Investment Kit or better yet, give us a call today at 800–982–6105.  
Good Investing,
Treasure Coast Bullion Group
Read more by Treasure Coast Bullion Group, Inc - Staff Writer