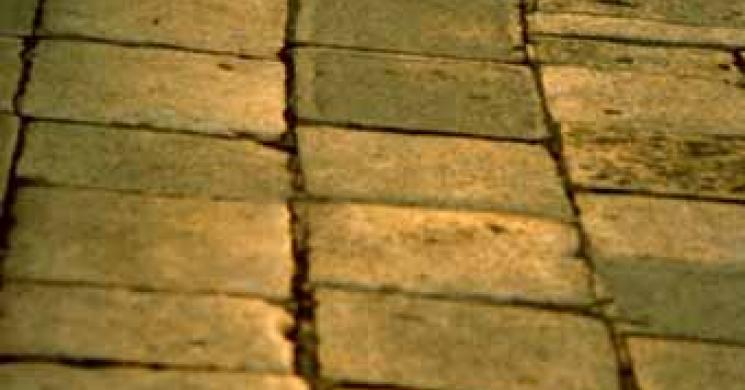 Moor Analytics Weekly Report
Last week Michael made it clear that $1291 had strong potential to be a floor. And he has been spot on from that day.  Yesterday's options expiration was the likely catalyst as the large ITM put positions must have had second thoughts about going home short. Thus they bought in their deltas starting the rally.
We would add that above $1296 on our own monthly system will give long term macro bulls something to rejoice about.
First, that someone sold it on the hole this week. Second, the low in the RSI once again corresponded to a higher low in the market itself as the Lanci Gold Weekly report noted on Sunday. Next stop is $1326 if the pattern holds. - Staff Editor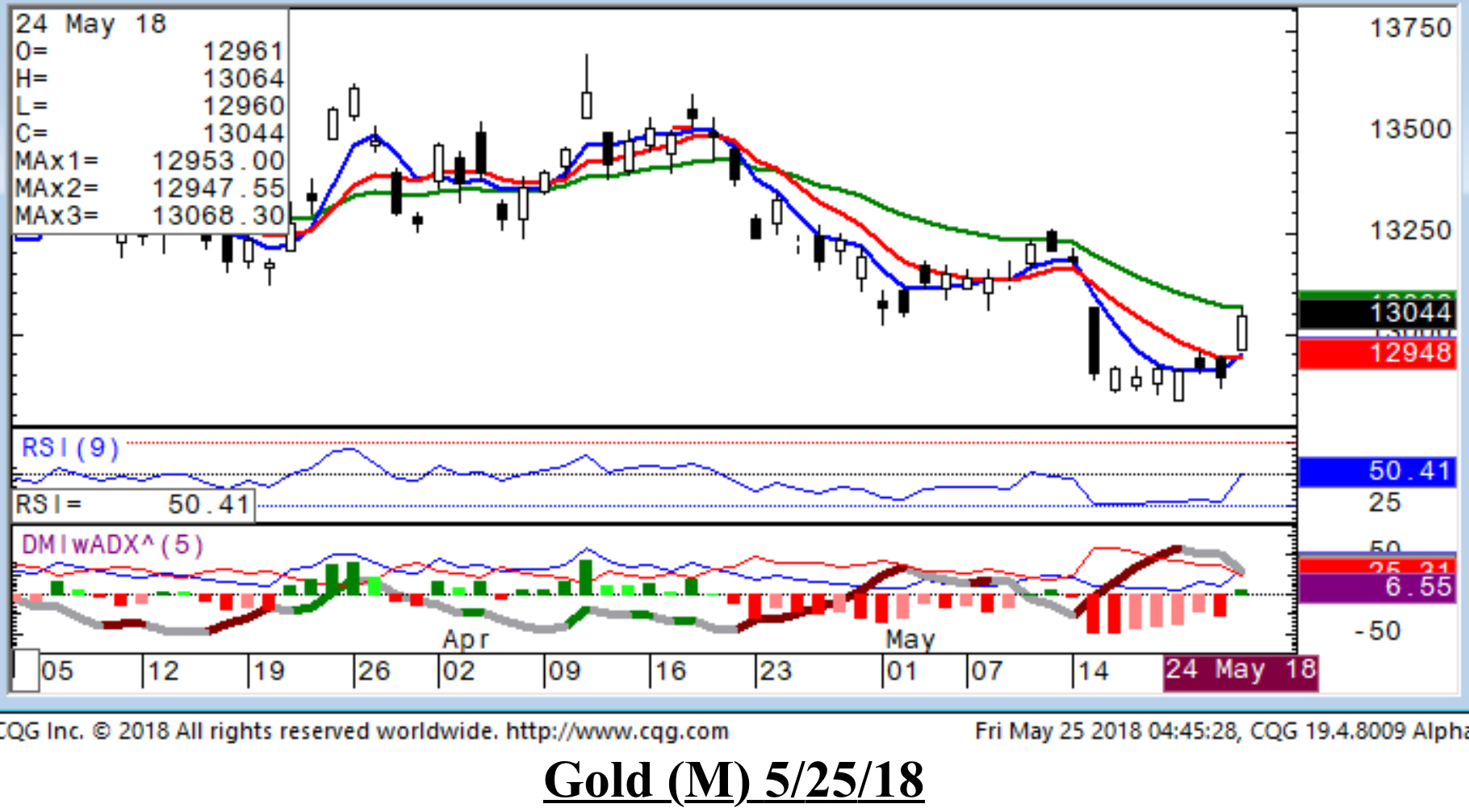 On a macro basis:  We broke above a well-formed macro line in the week of 8/7/17 that came in at 12629.  The break above here projects this upward $125 minimum, $442 (+) maximum—$330 of which will likely be attained within 3-6 months (if we are going to see it).  This had been back in play preliminarily since the open on 12/14/17—we have seen $105.8 of this, and fully since the break above 12755-56--we have seen $89.8 of this; but the 4/11/18 failure of 13622-23 put this on hold again.  The decent trade below 13356-51 projects this downward $32 minimum, $74 (+) maximum. We have seen $53.9 of this so far, but this is now on hold again. The maintained gap higher yestekrday is a sign of strength and suggests a good likelihood we are in a corrective structure against the move down from 13694—this would leave possible exhaustion areas for this move upward coming in at 13039-56, 13145-73, and 13317-58.
On a short-term basis:  The decent trade below 13057-54 has brought in $24.2 of the decent renewed pressure warned about below—however, I did not suggest adding to shorts below here, and this is now on hold.  This will come in at 13083-84 today.  A decent break back above here should bring in continued strength (with a good likelihood of running back up toward 13260 (+), although this is not a projection).  The decent trade above 12996 (+.6 of a tic per/hour) line projects this upward $11 (+) based off a minor 'ok' formed pattern.  We have seen $7.2 of this so far. This will come in at 13007 (+.6 of a tic per/hour starting at 8:20am).  If we break back below decently, look for renewed pressure to come in.  
NOTE: a more expansive, twice-daily report is available to clients of Michael Moor.  For further information he can be reached at: 646-708-4612.
Commodities trading involves a substantial degree of risk and may not be suitable for all investors. Michael Moor does not guarantee profits and is not responsible for any trading losses of subscribers. No representation is made, stated or implied, that any investor will achieve results, profits or losses, even remotely similar to hypothetical results. Past performance is by no means indicative of future results. Information provided in this newsletter is not to be deemed as an offer or solicitation with respect to the sale of purchase of any securities or commodities. Any copy, reprint, broadcast or distribution of this report of any kind is strictly prohibited without the express written consent of Michael Moor. Michael Moor may execute transactions in a proprietary trading account that may be consistent or inconsistent with the contents of the newsletter. The content, statements, and viewpoints expressed in this publication are those of Michael Moor solely in his individual capacity and are not attributable to any person or entity other than Michael Moor
Read more by Soren K.Group