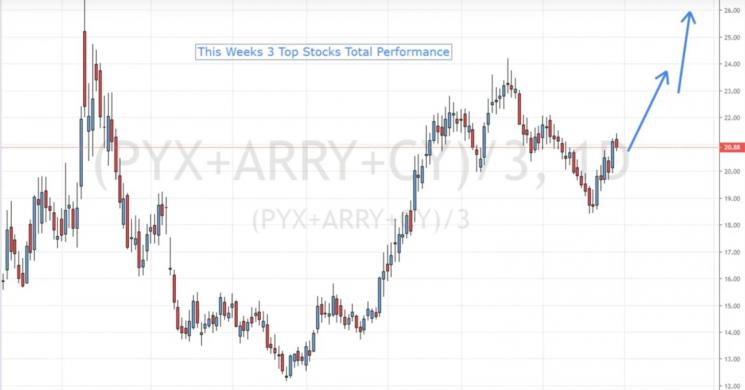 Our proprietary price cycle tool is showing us that the Daily Gold cycles may dive a bit lower, possibly into the $1250 to $1265 level, over the next 3~7+ days before reaching an ultimate low.  We've been covering the precious metals markets like hawks because of our proprietary price modeling tools that suggested the April 21~24 dates as an ultimate low/momentum base pattern.  This new cycle formation highlights the potential that a deeper price low in Gold may set up over the next 5 to 7 days and it may become an incredible buying opportunity for skilled traders.
Taking a look at this cycle chart, we can see the deep price low that may target the $1270 levels or levels just below the $1270 price area.  It appears that this new price low may form somewhere near the end of this week, May 3rd, or early next week, May 6th or 7th.  Please pay attention to this potential price move as this may be the last low price reversal before a very strong upside price move.
You may remember our analysis from January 2019 regarding the ADL price predictions for Gold (the chart is below).  Pay very close attention to the "April/May 2019" dates as we are targeting that low price level right now and the upside price potential showing predicted price levels well above $1400.
Skilled traders need to try to understand a move like this in Gold will likely be predicated on some external global news events that create a level of fear in the markets.  We don't know what they may be at the moment, but our suspicions are that they are going to be related to the EU and/or China (or both).
This is it.  This should be the last low price rotation (if it happens) before Gold begins to skyrocket higher.  Pay attention and remember we were very early in making this call – so it will be an incredible run if it happens as we predicted 5 months ago.
With a total of 55 years of technical analysis and trading between Brad Matheny, and myself Chris Vermeulen, our research and trading signals makes analyzing the complex and ever-changing financial markets a natural process. We have a simple and highly effective way to provide our customers with the most convenient, accurate, and timely market forecasts available today. Our stock and ETF trading alerts are readily available through our exclusive membership service via email and SMS text. Our newsletter, Technical Trading Mastery book, and Trading Courses are designed for both traders and investors. Also, some of our strategies have been fully automated for the ultimate trading experience.
Chris Vermeulen