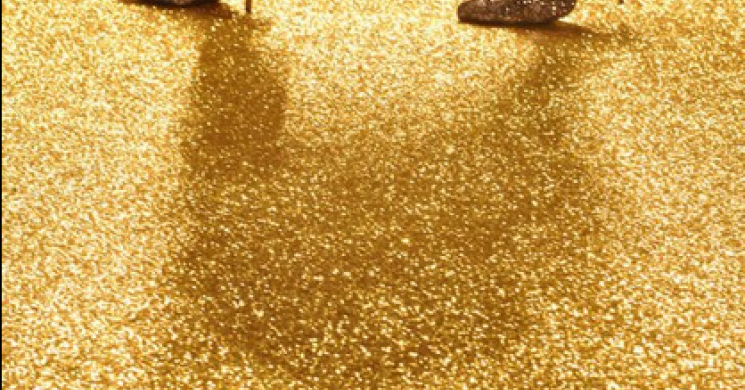 We can add nothing to Michael's report except this for readers to get more from his work: 
Support and resistance numbers are just that. They serve to repel the market away from them. 
Therefore readers will frequently see phrases like "if we break below (a number) and then go back above it, expect short covering to come in".
This is a lucid behavioral explanation that describes how momentum funds will sell below a technical level only to stop themselves out if they run into more patient buying underneath. 
It is a great way to describe short term players behavior when they run into deeper pockets.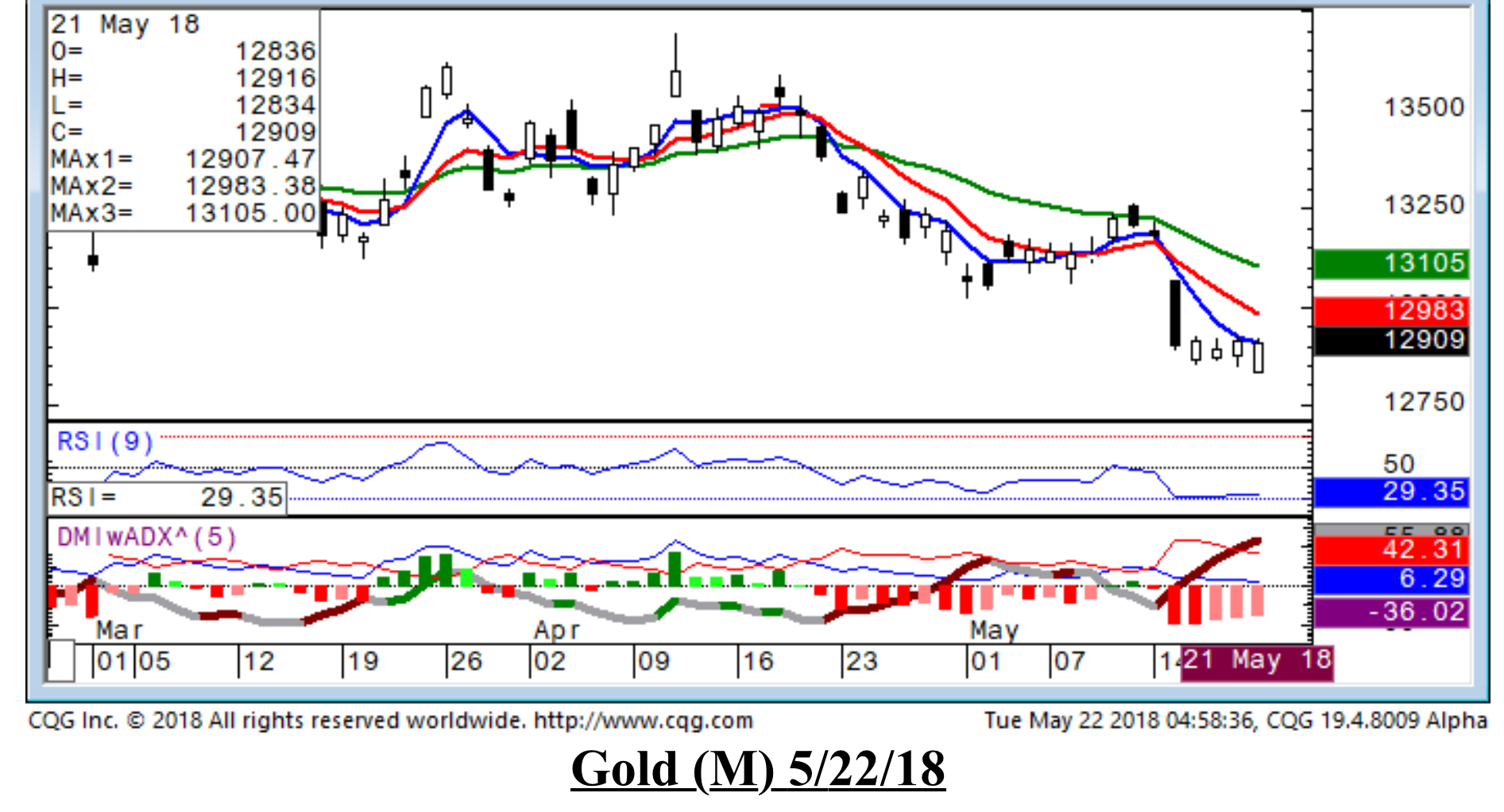 Gold (M) 5/22/18
On a macro basis:  We broke above a well-formed macro line in the week of 8/7/17 that came in at 12629.  The break above here projects this upward $125 minimum, $442 (+) maximum—$330 of which will likely be attained within 3-6 months (if we are going to see it).  This had been back in play preliminarily since the open on 12/14/17—we have seen $105.8 of this, and fully since the break above 12755-56--we have seen $89.8 of this; but the 4/11/18 failure of 13622-23 put this on hold again.  The decent trade below 13356-51 projects this downward $32 minimum, $77 (+) maximum. We have seen $53.9 of this so far, but this is now on hold as we broke above a line that warns of short covering mentioned below.  
On a short-term basis:  The decent trade back below 13127 (-.4 of a tic per/hour) warned of decent profit taking to come in—we have seen $31.5 of this so far, but this is now on hold.  The decent trade below 13057-54 has brought in $24.2 of the decent renewed pressure warned about below—however, I did not suggest adding to shorts below here.  This is now on hold.  This will come in at 13073-74 today.  A decent break back above here should bring in continued strength.  The decent break above 12870 (+.6 of a tic per/hour) warned of short covering.  We have seen $8.2 of this from the pullback to where the line came in at 12878.  A decent break back below 12916-26 should bring in renewed pressure and I would reestablish bearishness from the calls above.  
NOTE: a more expansive, twice-daily report is available to clients of Michael Moor.  For further information he can be reached at: 646-708-4612. 
Commodities trading involves a substantial degree of risk and may not be suitable for all investors. Michael Moor does not guarantee profits and is not responsible for any trading losses of subscribers. No representation is made, stated or implied, that any investor will achieve results, profits or losses, even remotely similar to hypothetical results. Past performance is by no means indicative of future results. Information provided in this newsletter is not to be deemed as an offer or solicitation with respect to the sale of purchase of any securities or commodities. Any copy, reprint, broadcast or distribution of this report of any kind is strictly prohibited without the express written consent of Michael Moor. Michael Moor may execute transactions in a proprietary trading account that may be consistent or inconsistent with the contents of the newsletter. The content, statements, and viewpoints expressed in this publication are those of Michael Moor solely in his individual capacity and are not attributable to any person or entity other than Michael Moor
Read more by Soren K.Group