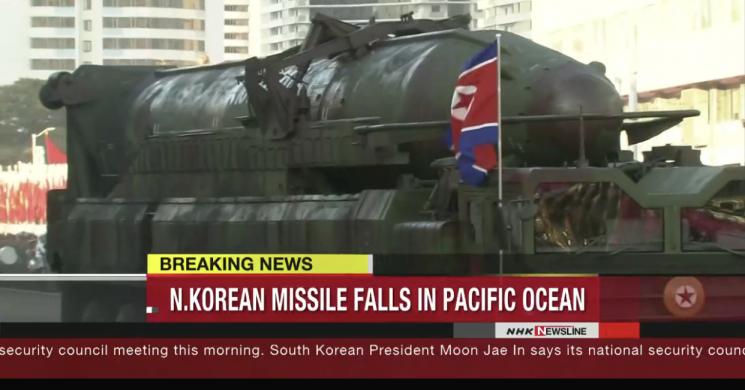 The effects of last night's  missile launch dissipated quickly on the markets. Gold gave back all gains and is now lower. The Yen unwound most of  its own move in 3 minutes.
Yen buyers (decrease in value vs.USD) after missiles fly over Japan may want to question that logic.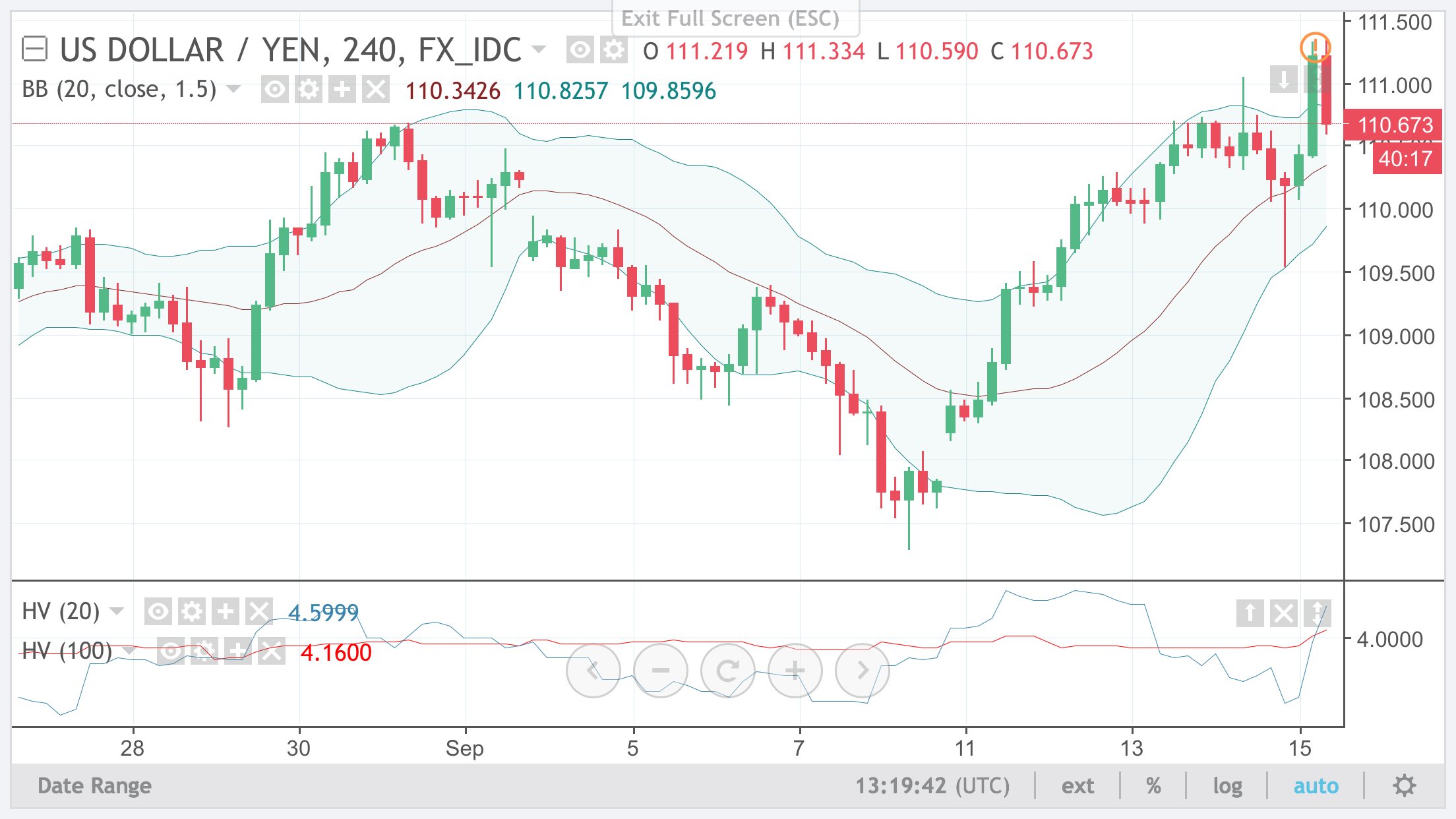 Spot Gold on the other hand, may be seeing less hot money piling in on news like this due to some wounds needing healing from last time up.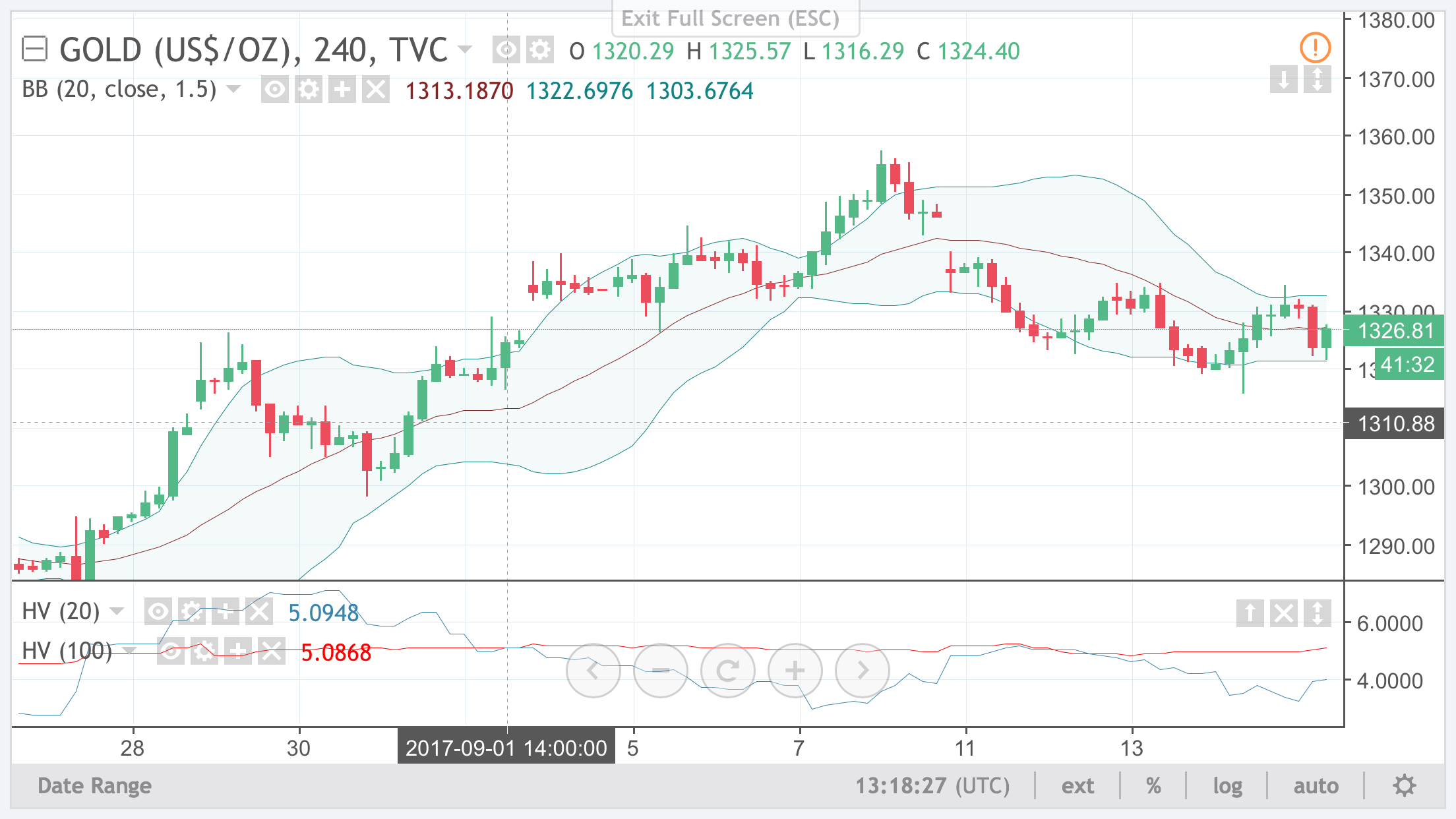 Perhaps missile launches are not very interesting anymore. The half life of their effect certaintly is shorter. 
We wrote last night that perhaps this was the surprise event that would keep gold from continuing its descent. Otherwise, the trend was still lower. 
The market came working 30 minutes of giving us an "all clear" that the downside was temporarily closed off. But it was another tease. Now we are looking at a renewed risk lower.
The single best indicator for the last month in our timing arsenal has been the 4 hour chart with the Volatility system applied. And right now if the current bar settles under $1321 spot that's a trigger. 
Conversely, a settlement over $1332 on the accompanying chart's current bar gives the go ahead to be long with a reasonable stop. 
If neither happen, the game goes on. 
As we finish this, the Yen and Gold are attracting some buying after erasing last night's moves and then some. 
Good luck
Notable Today: 
Markets shrug at latest North Korean missile launch, the pound surges at more BOE hawkish talk, and bitcoin's plunge continues.
Missile launch
North Korea fired an intermediate-range missile that passed over Japan before crashing into the Pacific after traveling far enough to put the U.S. territory of Guam in range. The launch, which happened at about 7 a.m. Tokyo time, caused warnings to be broadcast on Japanese TV. The half life to market reaction to Kim Jong Un's provocations continues to shorten, with the yen taking only three minutes to unwind two-thirds of its initial advance on the news. U.S. President Donald Trump has yet to comment on the latest show of force from North Korea, the first missile test since United Nation sanctions were tightened on the isolated state. 
Pound surge
The British pound, which rallied following yesterday's hawkish hold from the Bank of England, took another leg higher this morning following comments from policy maker Gertjan Vlieghe, regarded as one of the more dovish members of the monetary policy committee, in which he said he may back a rate rise in the near future. Sterling traded as high as $1.3589after the comments. Elsewhere in the U.K., police declared a terrorist incident following a suspected explosion on London's underground train network. 
Bitcoin rout
Troubled cryptocurrency bitcoin dropped another 11 percent today to trade at $3,065.1550, taking its losses over the past six sessions to over $1,550 per coin. The plunge comes as Chinese regulators continue to up the pressure on the digital currency, and after JPMorgan Chase & Co. Chief Executive Officer Jamie Dimon called it a fraud. Technical analysis suggests that the key level for bitcoin is the 100-day moving average of $2,877. Companies that are closely associated with cryptocoin mining are also taking a hit, with Hong Kong-listed PC Partner Group Ltd., which makes graphics cards used in bitcoin mining, tumbling 27 percent since the Chinese crackdown began. 
Markets mixed
Yesterday's slip in U.S. stocks from all-time highs and the latest sabre-rattling from North Korea have curbed bullish sentiment. Overnight, the MSCI Asia Pacific Index gained 0.2 percent, while Japan's Topix index added 0.4 percent as the yen failed to hold its post-missile rally. In Europe, the Stoxx 600 Index was unchanged at 5:50 a.m. Eastern Time, with London's FTSE 100 Index the biggest loser as the pound rallied. U.S. stock futures were slightly lower, the 10-year Treasury yield was at 2.202 percent and a barrel of West Texas Intermediate for October delivery was trading unchanged at $49.89.
Data due
At 8:30 a.m. U.S. retail sales numbers for August are released, with Bloomberg Intelligence suggesting that there will be a Hurricane Harvey effect in the numbers, which are expected to increase 0.1 percent on the month. Industrial production data for August are published at 9:15 a.m., with 0.1 percent growth also expected. European finance ministers begin a two-day meeting in Tallinn, Estonia today, with the focus on further strengthening the bloc. 
Read more by Soren K.Group