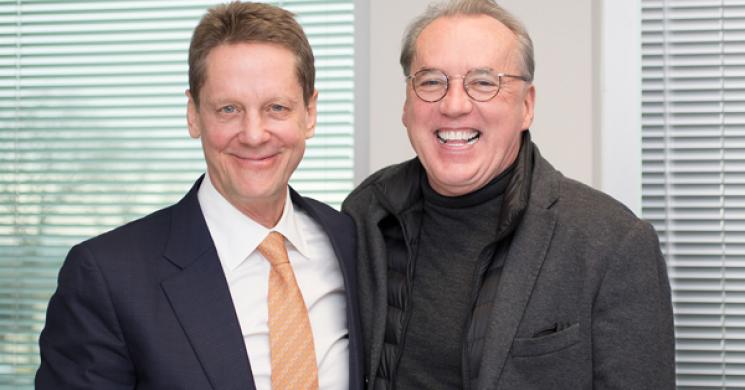 Copper was one of the best-performing commodities in 2017, skyrocketing more than 30 percent. In this video, I share my insight on growing copper demand due to a massive push for electric vehicles and clean energy in Asian markets, specifically China. With rising global GDP and positive purchasing manager's index (PMI) data, I believe electric vehicle demand will continue surging and investors might see another phenomenal year for the red metal.
During a recent visit to the U.S. Global offices, Chairman and Founder of Ivanhoe Mines Robert Friedland told our team, "You're going to need a telescope to see copper prices in 2021!"
For the full explanation, watch the video below!
For more on the growing demand for copper, read one of the latest blog posts: You'll Want to Read This Living Legend's Thoughts on Copper. 
Want more market insights from Frank Holmes? Subscribe to his award-winning CEO blog Frank Talk by clicking here.
All opinions expressed and data provided are subject to change without notice. Some of these opinions may not be appropriate to every investor.
The Purchasing Manager's Index is an indicator of the economic health of the manufacturing sector. The PMI index is based on five major indicators: new orders, inventory levels, production, supplier deliveries and the employment environment.
Gross domestic product (GDP) is the monetary value of all the finished goods and services produced within a country's borders in a specific time period, though GDP is usually calculated on an annual basis. It includes all of private and public consumption, government outlays, investments and exports fewer imports that occur within a defined territory.
Fund portfolios are actively managed, and holdings may change daily. Holdings are reported as of the most recent quarter-end. The following securities mentioned in the article were held by one or more of U.S. Global Investors Funds as of 12/31/2017: Ivanhoe Mines Ltd.
U.S. Global Investors, Inc. is an investment adviser registered with the Securities and Exchange Commission ("SEC"). This does not mean that we are sponsored, recommended, or approved by the SEC, or that our abilities or qualifications in any respect have been passed upon by the SEC or any officer of the SEC.
This commentary should not be considered a solicitation or offering of any investment product.
Certain materials in this commentary may contain dated information. The information provided was current at the time of publication.
Read more by Frank Holmes