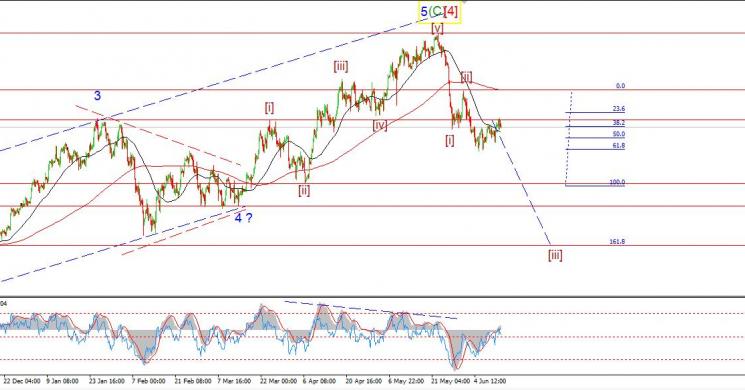 Hi everyone, Hope the day went well for you.
Tomorrow, the big three central bank heads, will open their mouths and potentially cause havoc!
Be aware that traders could get trigger fingers tomorrow, The action could get choppy!
Lets get into the action.
UPCOMING RISK EVENTS:
USD: Fed Chair Powell Speaks, Crude Oil Inventories. EUR: ECB President Draghi Speaks. GBP: N/A. JPY: BOJ Gov Kuroda Speaks.
U.S CRUDE OIL
30 min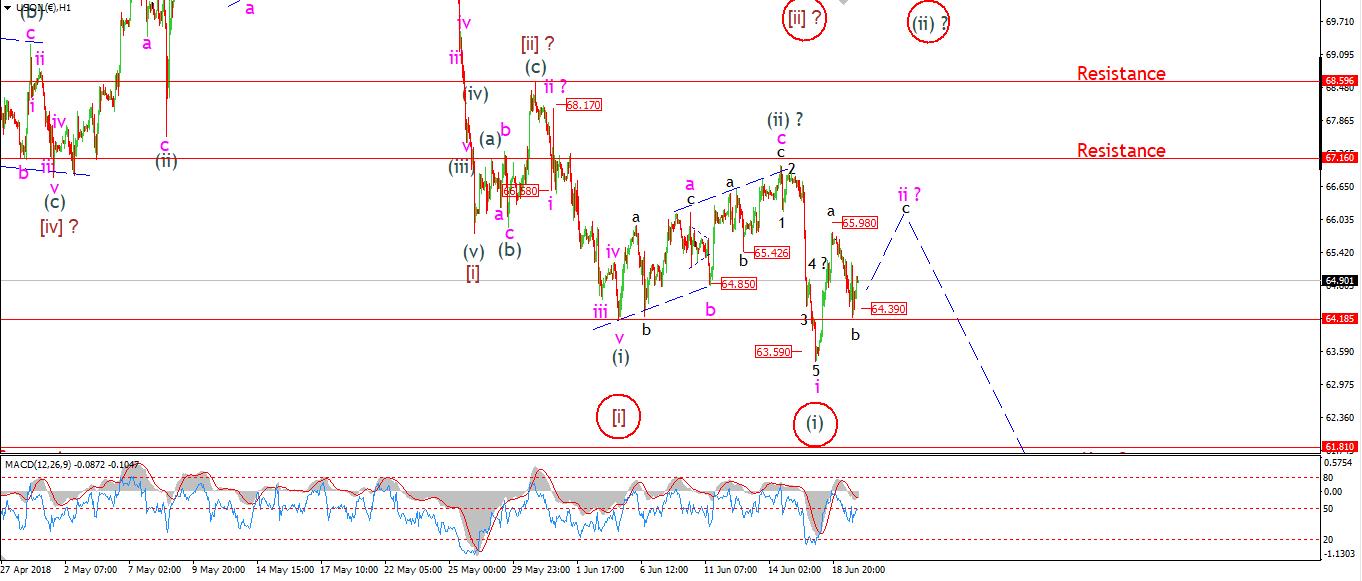 4 Hours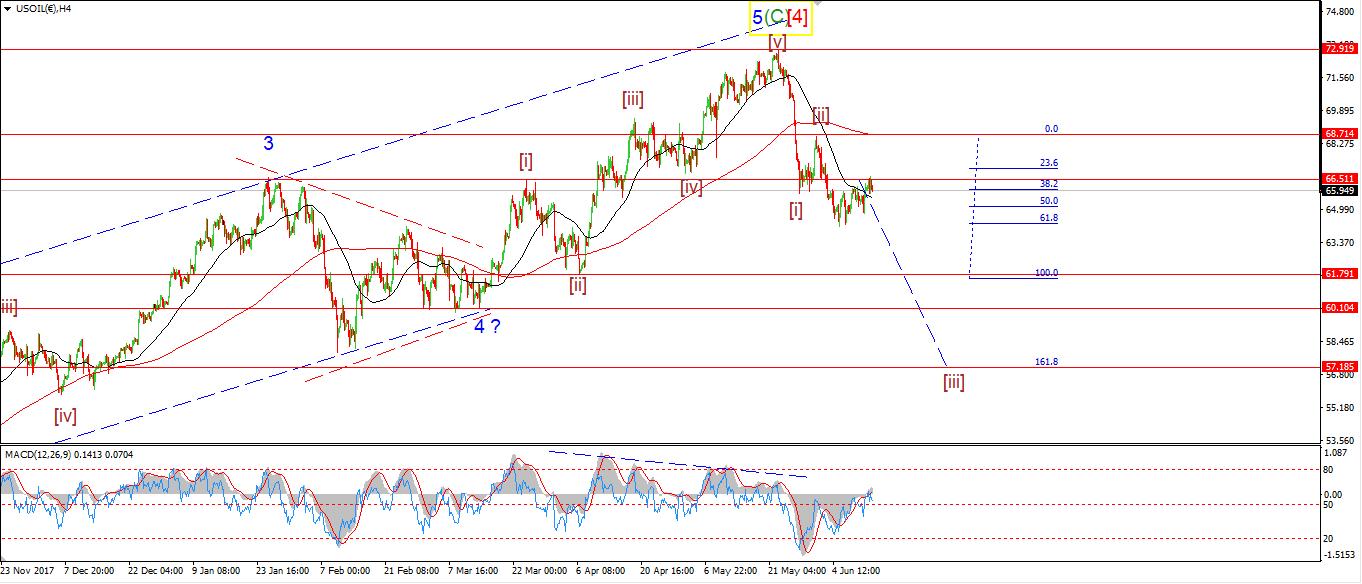 Daily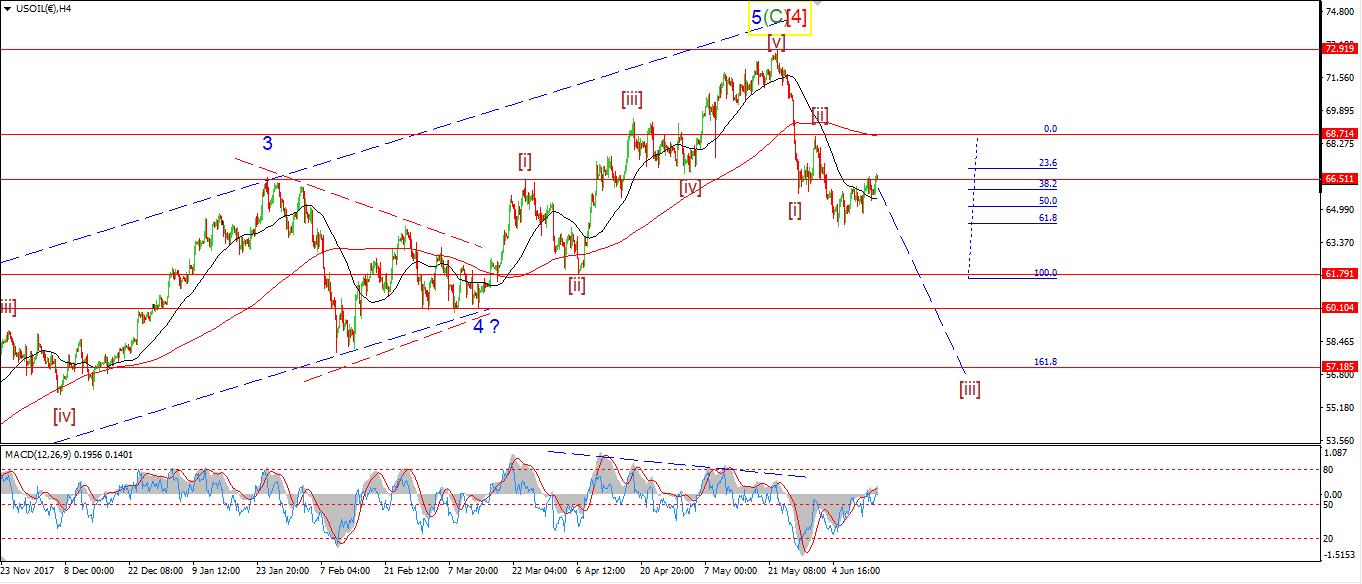 My Bias: topping in a large correction wave [4]. Wave Structure: Double combination higher in wave [4] red now complete. Long term wave count: wave [5] target $20
Crude is continuing along the path suggested by the short term wave count. The price has declined off the wave 'a' high in a corrective manner today. Wave 'b' black is likely complete at the session low of 64.39. And wave 'c' black should now carry higher, To a minimum target above the wave 'a' high of 65.98.
Wave 'ii' must complete below 67.16 the previous wave (ii) high.
Tomorrow; Watch for wave 'c' of 'ii' to complete a three wave corrective elliott wave pattern with a minimum target to 66.00.
Read more by Enda Glynn