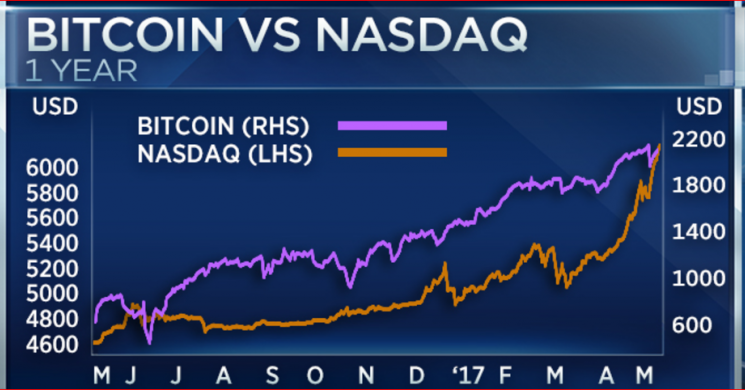 Deals, Investments & M&As
The New Cryptocurrency Gold Rush: Digital Tokens That Raise Millions In Minutes
Joon Ian Wong – Quartz
The oracles of Silicon Valley say token offerings could reinvent the "freemium" business model of the internet, upending the huge centralized services—think of Facebook or Google—that have emerged. Instead of enticing users with free services, paid for by venture capital, and then eventually turning a profit by showing ads to those users, tokens offer a direct channel for capital to flow between user and the technologist.
Back to Basics for Blockchain Tokens?
Noelle Acheson – CoinDesk
Finally, there's something that virtually the whole cryptocurrency sector can agree on: digital tokens are hot.
FAO: More coverage on the ICO phenomenon.
Cryptocurrencies
Three Things Killed By High Bitcoin Transaction Fees
Jacob J – The Cointelegraph
As the Bitcoin block size debate rages, unconfirmed transactions pile up and the minimum transaction fee recommended while sending Bitcoins continues to increase, we take a look at three things taken for granted a year back, but which have been made impossible due to high transaction fees.
Are Sidechains a Better Solution for Bitcoin's Scaling Debate?
Alyssa Hertig – CoinDesk
While historically seen as an avenue for experimentation and increased operability on bitcoin's network, the conversation is now framing the technology as a possible solution to the digital currency's long-standing scaling debate.
Exchanges & Trading Venues
Bitcoin Mania Infects Japan Stock Market's Smaller Listings
Yuji Nakamura – Bloomberg
The speculative frenzy in bitcoin is spilling over into the Tokyo Stock Exchange. Remixpoint Co., Infoteria Corp. and Fisco Ltd., have all seen volatile swings in their share prices after announcing businesses related to digital currencies.
FAO: Quoting from a famous David Guetta song: "It's dangerous, so dangerous / I wanna do it again"…
BitPeople
Blockchain-Related Job Adverts Surge (sub)
Financial Times
Blockchain Jobs More Popular Than Ever On LinkedIn
Leigh Cuen – IB Times
FAO: Better change that resume – according to Financial Times there were 1,000+ blockchain job ads on LinkedIn last week…
Latest Developments & Agreements
While Bitcoin Booms, Japan Aims to Double Digital Payments
Samburaj Das – Crypto Coins News
The government of Japan has set a growth strategy for FinTech, one that aims to double the adoption rate of digital payments over the next decade in the country.
BP, Eni Deepen Blockchain Trading In European Gas
Reuters
Oil majors BP and Eni are deepening their foray into blockchain technology, starting to run blockchain trades in parallel with their live trading systems, according to developer BTL Group.
The energy traders, together with Austria's Wien Energie, had previously tested BTL's Interbit blockchain platform over 12 weeks, carrying out trades in European natural gas.
FAO: About a week ago we reported that Enel SpA and RWE AG plan to start live trading on blockchain in Q4. The project will test blockchain-based trades in wholsesale power and natural gas.  
Startups, Accelerators & Hubs
There's A New Way For Casual Investors To Get In On The Cryptocurrency Craze
Ari Levy – CNBC
The 150% increase in bitcoin this year and 26-fold surge in the price of ethereum has attracted a whole new swath of investors to the cryptocurrency market.
FAO: ICOs again.
Analysis
Ethereum Hits Another Record High, Marking A More Than 2,800% Rally This Year
Arjun Kharpal – CNBC
Much of the trading volume in ethereum at the moment — around 38% — is coming from South Korea, according to industry website CryptoCompare with rising interest from other regions.
FAO: Florin Adrian Oprea, Editor-in-chief Blockchain Daily News
Read more by Soren K.Group