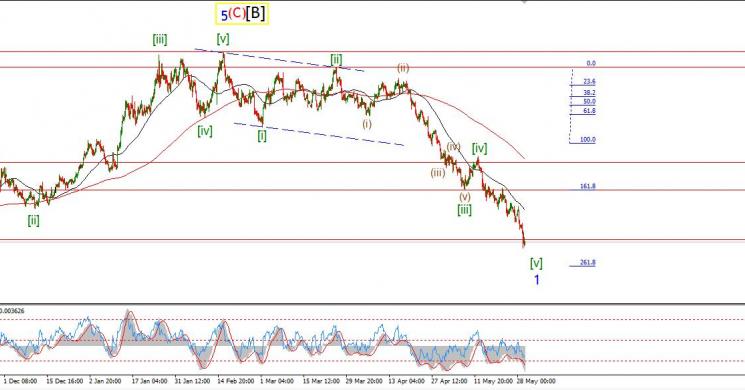 Fundamental analysts are all scratching their heads these days! How can USDJPY be declining rapidly, All the while EURUSD and GBPUSD are accelerating lower also.
So the USD is both weakening and strengthening at the same time!!
This does not compute in fundamental analysis. However, It is perfectly acceptable, and even predictable, with Elliott wave analysis!
And the reason is simple; The USD is correcting lower against the YEN, While; The EURO and Cable are both declining against the USD in a trend move.
In this scenario; The same currency, while moving in different waves, can seem to send conflicting signals to the market.
But; Viewed through the lens of the Elliott wave model, these moves make perfect sense.
UPCOMING RISK EVENTS:
USD: ADP Non-Farm Employment Change, Prelim GDP q/q. EUR: German Prelim CPI m/m, Italian 10-y Bond Auction. GBP: N/A. JPY: N/A.
EURUSD
30 min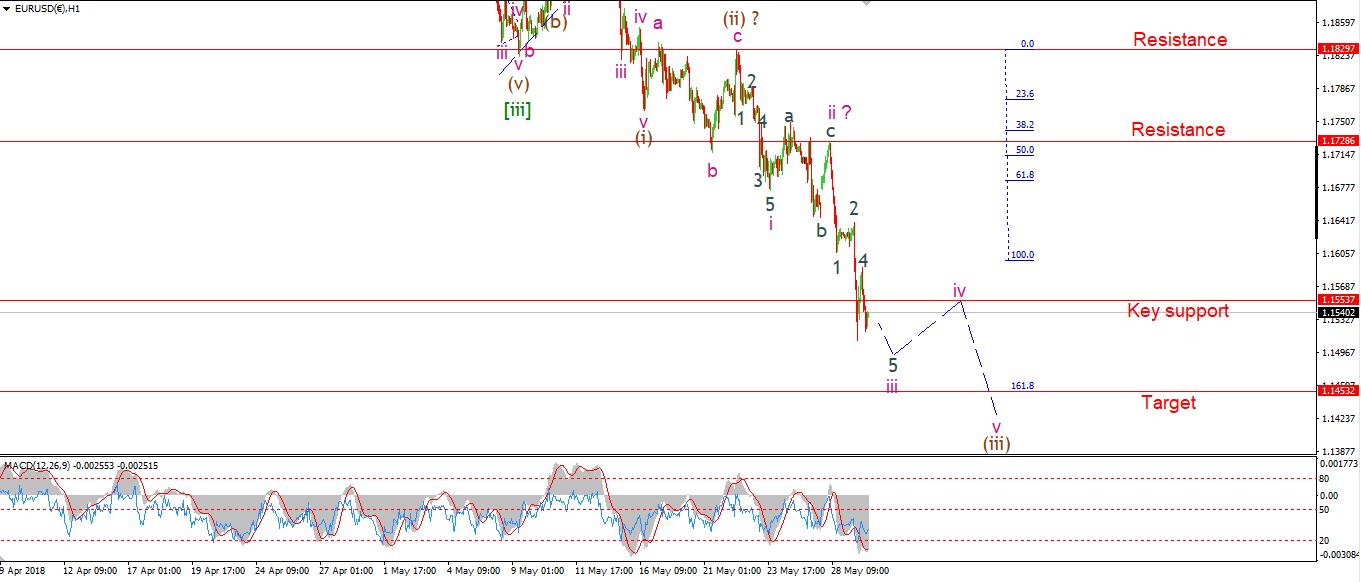 4 Hours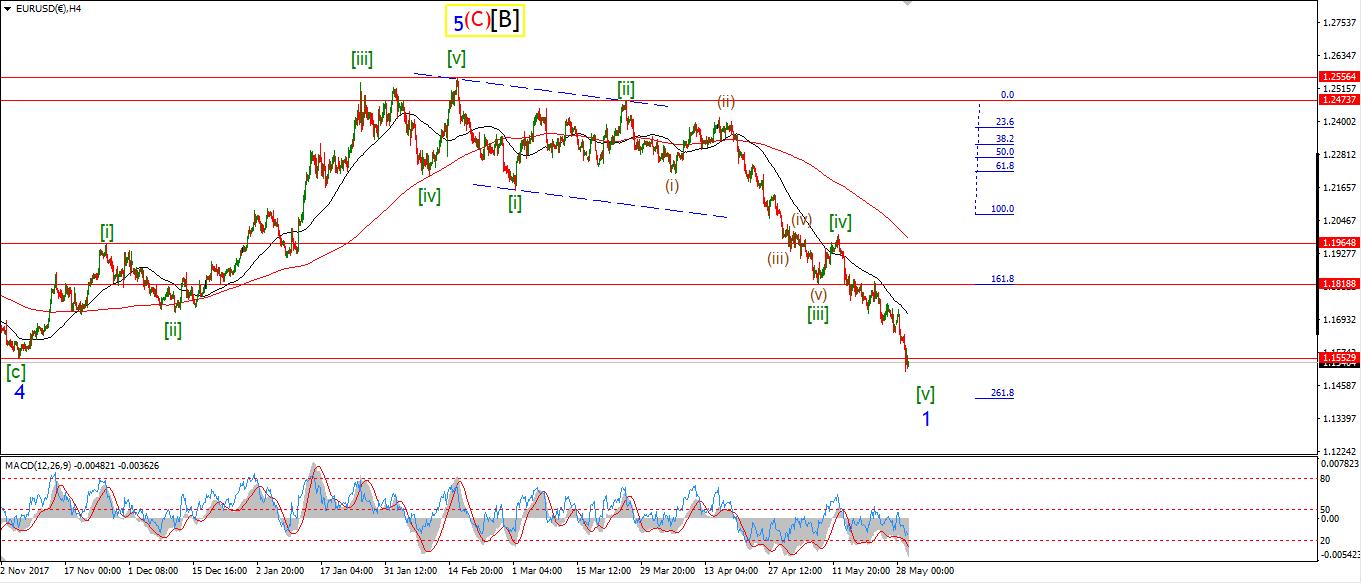 Daily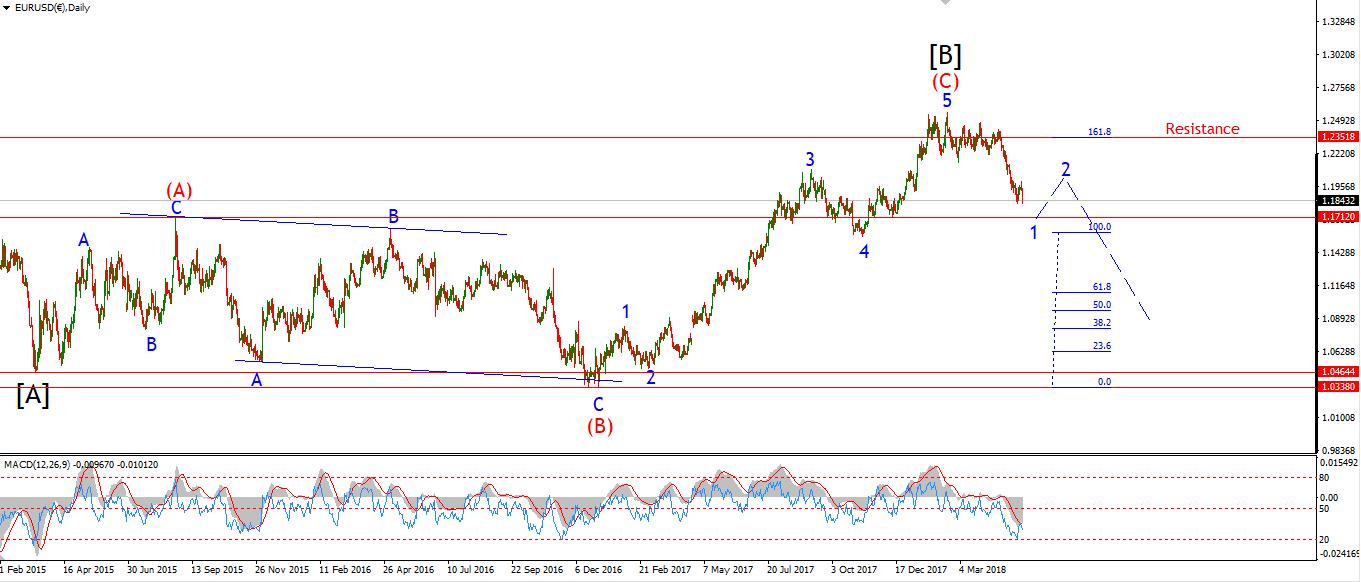 My Bias: long term bearish Wave Structure: Topped in wave [B] black. Long term wave count: lower in wave [C] black.
Todays nose dive in EURUSD is an expected feature of a third of a third wave. Wave 'iii' of (iii) is now nearing completion, With wave '5' grey set to take the pair lower towards the target at about 1.1450.
The price broke below key support at 1.1553 today also. On the 4hr chart you can see the previous wave '4' blue in the previous uptrend.
A break of this level has now confirmed the worst for EURUSD. This is a new bear market, and this decline is the beginning of the end for the EURO project.
Tomorrow; Watch for wave 'iii' of (iii) to complete near the target at 1.1450. The price should recover in a three wave abc correction pattern in wave 'iv' pink.
Read more by Enda Glynn