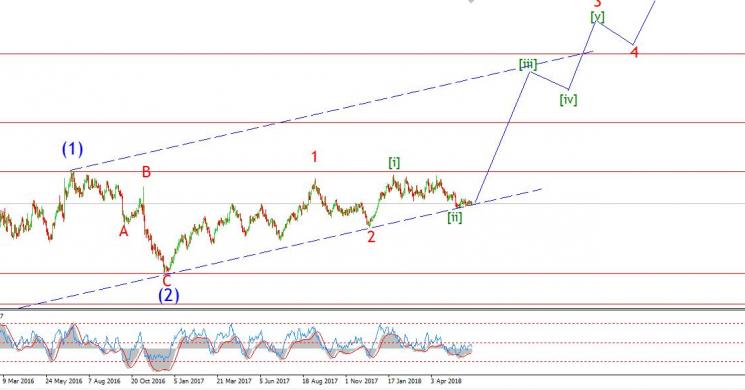 Good evening folks,
One simple chart for tonights intro,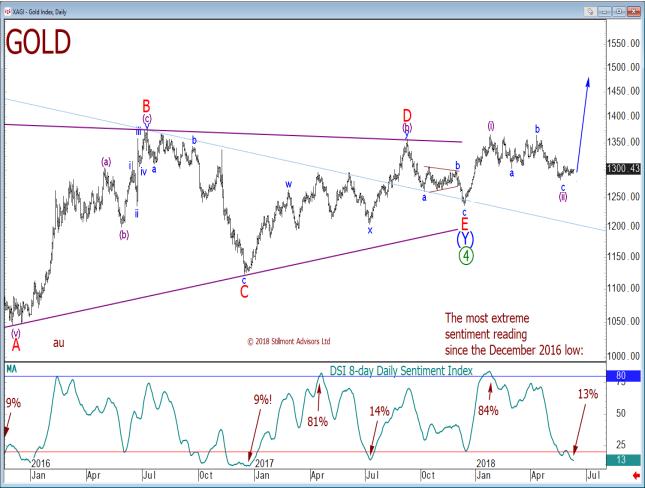 (H/T safewealthadvisory.com for the above chart.)
Bullish sentiment among market advisors now sits at 13%!
People have given up on GOLD, and we know what that means as a contrarian indicator.
When everyone hates a market, it's time to buy.
Much like the Rothschild analogy for investing,
When there is blood on the streets, buy property!
Well, GOLD bulls are feeling battered bruised and bloody right now, along with long term elliott wave indicator buy signal in place -  its time to buy!
UPCOMING RISK EVENTS:
USD: PPI m/m, Crude Oil Inventories, FOMC Statement, Federal Funds Rate. EUR: N/A. GBP: CPI y/y,  JPY: N/A.
GOLD 30 min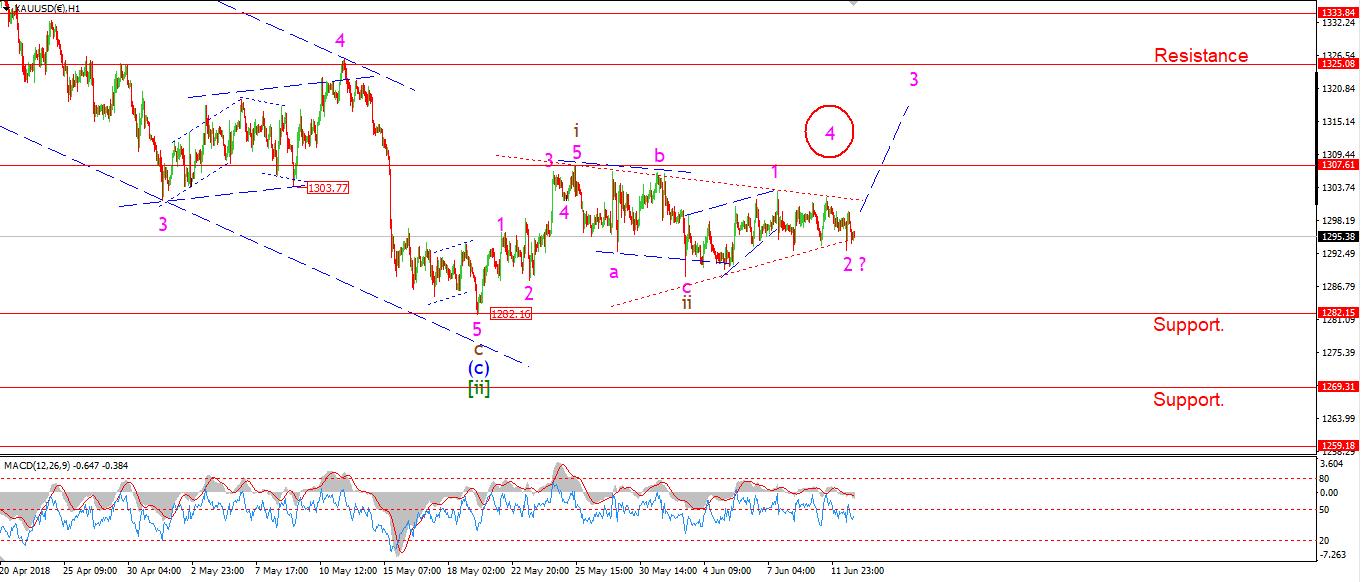 4 Hours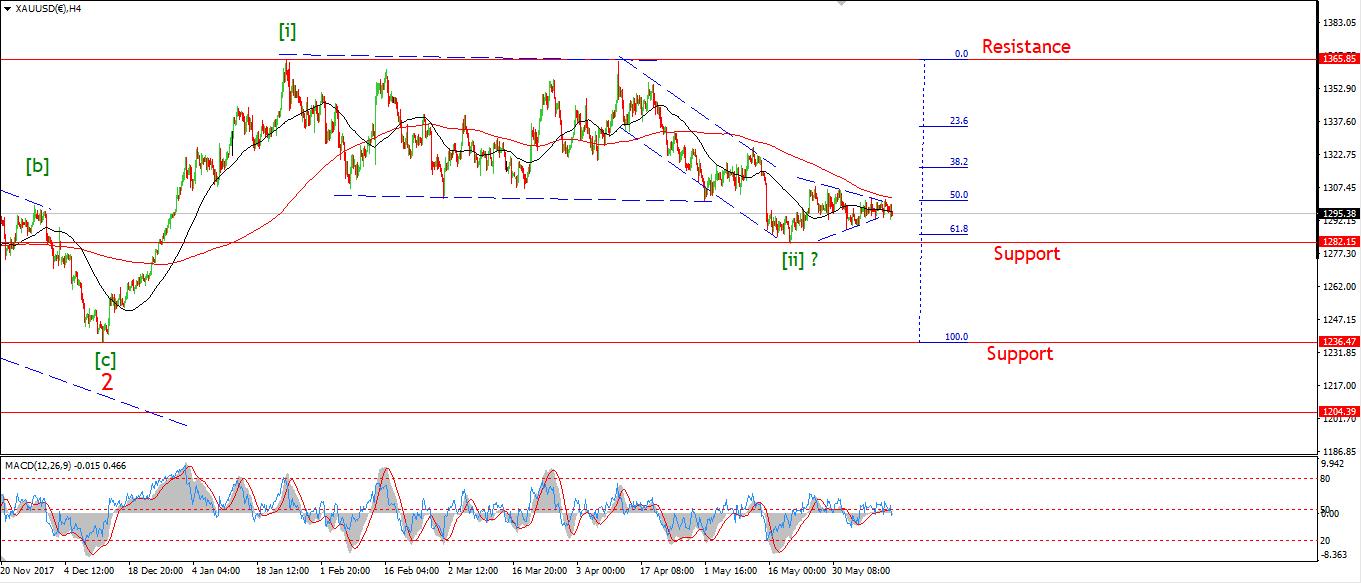 Daily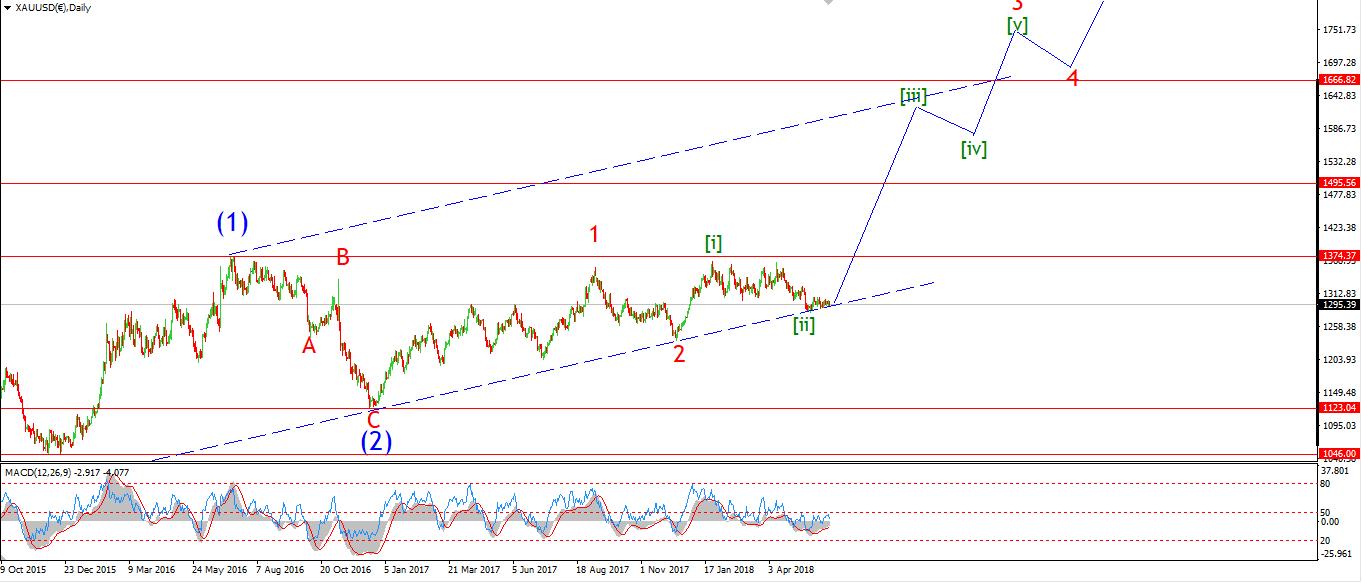 My Bias: Long to a new all time high above 1827. Wave Structure: Impulse structure to a new all time high. Long term wave count: wave [iii] above 1666.
On the 4hr chart you can see that the price is directly at the black line of the 50 MA. This market has stalled for long enough, I think we will see a break out of stagnation this week!
The short term action has not yet invalidated the bullish elliott wave count, And 1307 remains the level to watch for confirmation of wave '3' of 'iii'.
Despite the lack of impetus in the short term action, The longer term setup is looking like a buying opportunity not to be matched for some time to come.
The daily sentiment index has plunged of late and now sits at 7 month lows. The DSI for GOLD now reads 13% bulls! This marks a point of capitulation for sellers. And a huge opportunity to ride the wave higher when it does turn up.
Remember GOLD is on the verge of a rally in wave [iii] of '3' of (3) as shown on the Daily chart. The upside potential is significant, With a likely target for wave [iii] in the region of 1600!
Back to the short term Elliott wave pattern; 1307 is the level to watch for the next couple of sessions. Wave 'iii' will be confirmed with a break of that level.
Read more by Enda Glynn